Looking for the perfect tree for the holidays?
We have some amazing options for you – from U-Cut to Pre-Cut & even freshly prepared wreaths – these real trees will be a truly special centerpiece in your home.
Come celebrate the holidays with us and buy your Christmas tree at a local tree farm!
Looking for great more information about the different kinds of trees, the environmental benefits of choosing a real tree & tree farms throughout the region – check out these incredible resources:
Don't forget Wyoming County is home to many unique shops where you can find the perfect gift for family & friends. Click here to see the many small businesses you can visit this holiday season!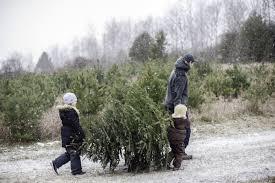 Your perfect tree!