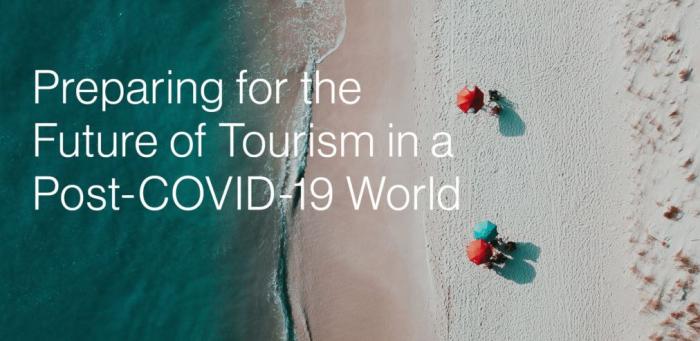 Here are creative & informative resources for your business to assist you during the COVID crisis. They include marketing tools, support & assistance being offered, as well as links to webinars and other resources to help you navigate these challenging times.
Please utilize, reference, and share these important resources as well:
Re-Start Wyoming County Resource Page - this includes info on how you can quickly and safely re-open your business, state & local guidelines, re-opening template plans, webinar resources and more! Updated regularly.
Restauant & Outdoor Adventure List - a list of restaurants and outdoor activities available to the community - updated regularly. Please contact us with any updates, changes, etc.
Get It Local Gift Card Program - The Wyoming County Chamber of Commerce is the ONE STOP shop when it comes to purchasing gift cards from a variety of Wyoming County businesses. Not enrolled? It's free for Chamber members and could provide additional revenue during this time. Contact us with questions and/or to participate.
---
Social Media Tips & Support:
Social media is the most effective tool you can use to market your products, services, specials, while sharing fun & exciting news about what your business is up to. Two of the most effective platforms to do that is Facebook and Instagram. Here are some tips and resources you can use to help you - as well as contact information on how we can help you review, develop and fine-tune your social media presence!
Facebook:
Facebook is a necessity - many users will use your page as the go-to resource for information about your business, so make sure your phone number, address, hours of operation and what your business does are always up-to-date & accurate.
Post pictures & videos - these will engage your followers more so than text alone. Visual content is 40X more likely to get shared on social media than other types of content!
Facebook Live videos typically get 3x more activity on average
Lyon Global - Custom Targeting for Facebook & Instagram Advertising
Instagram:
Instagram is a very visual platform - so when posting use high-quality and engaging pictures that will catch your audiences eye. Pictures of food should look yummy; pictures of the outdoors should look beautiful; photos of events should look fun & exciting!
Use Hashtags! Hashtags are a digital filing system that allows people to connect with similar interests. So if you use #Outdoors - anyone can click on that hashtag to see who else has used it - anywhere in the world! That's why we encourage people to use #WyCoApproved to track and share their adventures in our area! So make sure to use that hashtag on your posts so we can see them and share them! FYI - you can use up to 30 hashtags in a post - but good rule of thumb is to use no more than 10 so your post doesn't look 'spammy'.
There are a lot of resource pages out there - here are a couple that will help you:
Do you have questions about these platforms and/or want FREE assistance to improve your social media presence? Eric Szucs, Director of Tourism & Marketing is available as a resource to provide mentorship, assistance & guidance to any Wyoming County Tourism business! Contact him at moc.ynytnuocgnimoywog@ofni or call 585-786-0307 to ask questions or schedule a one-on-one session.
---
Video Creation Opportunities:
Spectrum Video Slide Creator -
Create FREE slideshow videos for your business here. Spectrum Reach has partnered with Waymark to offer free videos that you can make on your own. Click on a video to edit it for your business. Use code REACH at checkout to download for FREE. Here's our video so you can see what the end result can look like!
Facebook Live -
During these challenging times, we want to be creative & innovative about how we share your story with the world. In an effort to promote you and the services you offer – we are offering to share any video you take of yourself (i.e. Facebook Live, etc.) explaining the following things about your business:
Tell us what your business does/offers (maybe even give a quick tour!).
During this time, how can the community purchase and/or access your services (i.e. online purchases, gift cards, special offers, curbside delivery, takeout, drive thru, etc.)?
What are your hours of operation?
How can the community connect with you (social media, website, phone, text, etc.)?
Keep the video fun, simple and raw. It doesn't have to be overly produced or professional – show the people who you are and how great your business is! A couple fun examples of recent Facebook Live videos are Amber Lantern Brewing and For The Love Of Flour.
After you have shot your video and posted it on Facebook, here's how we can help you:
Tag Wyoming County Tourism on Facebook in the comments
Use the hashtags #WyCoApproved and #WyCoStrong in the comments
After you've tagged us, we'll share your video on the Tourism Facebook page, promoting you and the great work you're doing
Reach out to us with any questions on using Facebook Live. If you're looking for tips on how to do Facebook Live, here is a helpful YouTube Video that will give you pointers. Check out the attachment below for additional tips for doing Facebook Live videos!


---
Using Facebook & Instagram E-Commerce Platforms
Creating a Facebook & Instagram E-Commerce Shops - People can visit a shop from a business' social media profiles or through Feeds and Stories. Once they're at the shop, people can browse products, explore collections, and purchase products — seamlessly through our in-app browser or without leaving the app from shops with checkout. With shops, you can give people a place to experience the joy of shopping versus the chore of buying. Collections in shops let businesses customize the shopping experience, and curate products into themes that tell their brand story.
E-Commerce Tips:
Whether you're ready for it or not, your small business is very likely about to become an e-commerce business due to COVID-19. If you're like my own agency, Online Optimism, that has meant adjusting to an entirely remote staff. For many StayLocal members, though, it means thinking through how to add online purchasing, and local delivery, to their sales process. For those who haven't had to deal with the complexities (and opportunities) that come with E-Commerce, here's 5 tips to get started.
1. It's surprisingly easy to set up an E-Commerce site quickly.
If your website never had e-commerce functionality before, it's probably easier (and quicker) to set up your e-commerce systems on a platform solely designed for E-Commerce. For most businesses, we'd recommend Shopify, one of the largest players in the E-Commerce industry. If you're on a particularly tight budget - which is expected for most at this point - Square's Online Store actually has zero initial or monthly costs, and you'll only pay a transaction fee if you're able to sell something. It's one of the few risk-free things you can do.
2. Simplify Your Checkout Process.
One of the main drivers for customers to purchase from an ecommerce platform is ease of use. Customers don't want to be bombarded with a bunch of questions during the purchase stage. Just ask the questions necessary to fulfill their order. This provides the customer with an excellent user experience.
3. Do Your Best to Lower Delivery Costs - Preferably to Zero
Another major driving factor for customers shopping online are the shipping costs. A survey showed that 88% of customers are more likely to shop at a site if the shipping is free. Many delivery companies offer great deals to businesses that ship frequently - use them and pass on that saving to your customer. Even if your business does not ship frequently, there are plenty of convenient services available to you. USPS offers free pickup from your home or business, free shipping labels and free shipping packages in. Research which delivery company works best for you and utilize their services.
4. Provide Incentives to Your Customers to Shop Again Soon
Don't forget your repeat customers. If a customer loves your product, a 10% discount on their next order is a great incentive for them to purchase again in the future. It costs your business a lot more money to gain a new customer than it does to retain an existing one - look after your repeat customers and they will look after you!
5. Lastly, Emphasize the Local Impact Their Purchase Will Have
Over the next couple months, there'll be a lot of stories of the trials and tribulations we're all about to experience. As a community, New Orleans will support you if you give them the chance. One way to do that is in your messaging. If you're using Square or Shopify, both platforms will allow you to sell gift cards, which provides potential customers with an easy way to support your distance while staying quarantined. Your job is to make that support for Staying Local in their shopping as easy as possible.
Customers who choose to invest in small businesses during this time is what keeps our communities together - let's provide them with an excellent service!
---
Links to informational resources & webinars:
Farmers' Market Federation of NYS - has complied a helpful toolkit you can utilize for FREE to help you and your customers follow appropriate safety protocols. These free resources include: Social Media Asset, Downloadable / digital posters and Signage.
Google - watch "Grow with Google's Manage Your Business Remotely in Times of Uncertainty" - a livestream for small businesses that helps small business owners across the country navigate these challenging times.
New York State Restaurant Association

They have a regularly scheduled COVID update meeting every Monday during the crisis at 2pm EDT. Here's is a link to the Zoom meeting (meeting ID: 536 420 8225). The dial in is: +1 646 876 9923.
Cornell University has webinars & resources available for viewing:
Global Supply Chain – Navigating the Covid Crisis. Addressing how Covid will impact our local economies, how supply chains can recover, what are the adaptability and breaking points in today's markets & the role of local economies play during crises. This is a recording and you can watch at anytime.
Building Small Farm Resilience During COVID-19 - These resources offer support on the various aspects of farming during a crisis, with a focus on the current COVID-19 pandemic. This content was curated in partnership with educators, researchers and others. It will be consistently updated as new information and resources are available.
---
Applying for financial assistance due to the Covid-19 crisis:
The Wyoming County Business Center announced on May 6, 2020, the Re-Start Wyoming Loan Program, which makes available $200,000 in loan assistance to small businesses in Wyoming County that have been negatively impacted by the COVID-19 pandemic and the resulting business shutdowns. Download the application here.

Batavia Daily News Media 'Hands Up' Marketing Grants - the Downtown Digital Group in association with The (Batavia) Daily Times and TheDailyNewsOnline.com is introducing HAND UP MARKETING GRANTS for local businesses headquartered in The Daily News coverage area. We know local businesses would rather have a hand up than a hand out, so in May, we're offering a matching grant program of up to $5,000 per business for marketing solutions with The Daily News.
Assistance from One Fair Wage - assistance for restaurant workers, delivery drivers and other tipped workers and service workers who are seeing their income decline during this disaster, or aren't able to work because of quarantines or other health concerns.
Assistance from Southern Smoke - assistance for those employed by or who own restaurants or bars that have faced unforeseen expenses that cannot or will not be covered by insurance.
Restaurant Strong Grant Application - grants from the Samuel Adams and the Greg Hill Foundation for full-time restaurant employees who have been employed at the same restaurant for 3 months or longer.