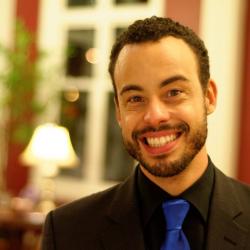 ACWC's 2022 Chamber Concert features First Inversion on September 16 at 7 pm in Strykersville.
Hailed as "A gut-renching, educational, and emotional performance that truly rang out to the heavens and called down the Ancestors" (Amanda Chestnut, CITY Newspaper, 2018), First Inversion will explore the rich history of the American Negro spiritual through music and readings. Words from Rochester's own Frederick Douglass and other African-American leaders, scholars, and artists provide historical context and sacred stories to illuminate our journey.
The American Negro Spiritual has been a powerful source of courage, comfort, resolve, and release for centuries, from the time Black people were first enslaved in this country. Hundreds of these songs were transcribed in the 1800s and first performed worldwide by young Black singers from Fisk University in Nashville, Tennessee. This music of
the Ancestors continues to be passed down through generations and across racial lines, serving as a reminder, not only of the time from which they came but of the continuing long and painful path walked by Black Americans today. This program will educate, inspire, and challenge us.
First Inversion brings together professional and avocational singers from Greater Rochester with the goal of true personal and musical growth through a focus on selfless and fearless musical expression.
The public is invited to see First Inversion under the leadership of artistic director and conductor Lee Wright perform at
St. Cecilia (St. John Neuman) Catholic Church, located at 991 Centerline Rd. in Strykersville.
The concert is FREE with an optional donation at the door.
Tweet