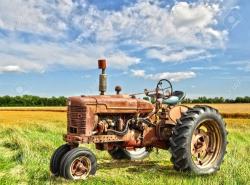 Erin's Water Street Cafe is celebrating their third annual anniversary party and tractor show!
September 19, 2021 at 11 a.m. judging begins.
They will be having breakfast sandwiches and doughnuts in the morning and beef on weck for lunch.
They will also be having a 50/50 and a Chinese auction. The proceeds are going to the family of Jeffery Cole. He is three years old and on his birthday was in a tragic accident with a lawnmower. He has had over 15 surgeries to date, lost 40% of his lower arm muscle and the circle in his elbow. This event will help him and his family out!
Erin's will also be taking donations for the Chinese auction if you have anything you want to donate. Feel free to stop in or call them at
(585) 493-5950.
Come out, have fun and see all the tractors!
Tweet