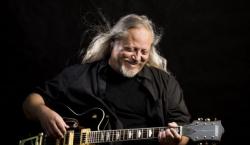 Join Us for a David's Refuge Benefit Concert at River Lodge - Featuring Jim Drew!
Jim Drew's Soulful Acoustic Rock is a window into the mind and heart of a skilled musician and great story teller. Jim has performed thousands of concerts across the US and Canada. Jim has also toured in Spain, England, and Germany.
The entrance opens at 5:00
Dianza Macool 6:00
Jim Drew 6:45
David's Refuge 8:15
Refuge from the Storm 8:30
Skylighter Fireworks 8:45
VIP tickets are available and include Outside Seating, Access to the Luxury Wing of the Lodge, Two Private Bathrooms, Beer, Water, Soft Drinks (Wine if requested). Fruit, Cheese, Crackers, Crudité, Light Snacks and Cookies.
Visit River Spring Lodge's website for more information on this concert and to purchase tickets,
Tweet