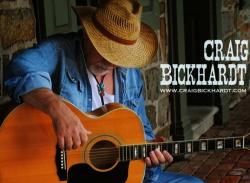 Join Us for a Make-A-Wish Benefit Concert at River Lodge - Featuring Craig Bickhardt!
Craig is an amazing musician and storyteller, He has written four number one hit songs and nine top tens. BB King, Ray Charles, Johnny Cash, Alison Kraus, Martina McBride, Kris Kristofferson, Willie Nelson and many more music legends have recorded Craig's beautiful songs.
Doors open 4:45pm
Opening Act Davey O 5:45
Craig Bickhardt 6:30
Make a Wish 8:00
The Harp of David 8:15
Skylighter Fireworks 8:30
VIP tickets are available and include Outside Seating, Access to the Luxury Wing of the Lodge, Two Private Bathrooms, Beer, Water, Soft Drinks (Wine if requested). Fruit, Cheese, Crackers, Crudité, Light Snacks and Cookies.
Visit River Spring Lodge's website for more information on this concert and to purchase tickets,
Tweet