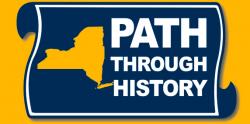 Did you know Wyoming County is home to over 10 different unique historical museums? By visiting you'll learn so much about the history of our area, including who our early settlers were, artifacts dating back hundreds of years, and even tours of historical buildings!
Take the time during Path Through History weekend to visit these locations and learn all about Wyoming County's rich and fascinating history.
Learn all about Woming County's historic locations, including our historic societies and museums!
Tweet