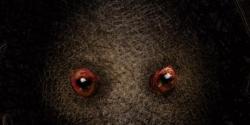 Imagine living someone else's nightmare while you are awake. That is the experience that professional theatre company Shake on the Lake wants you to have for their first full-length immersive theatre experience at Burley's Berries and Blooms.

Bring clothing and footwear suitable for an outdoor walk and the show is outdoors rain or shine. The audience will be walking through the show.
Show times or dates:
October 11 - 6pm
October 12 - 2pm & 6pm
October 13 - 2pm & 6pm
Tickets can be purchased at Eventbrite.
If you have access or mobility needs: please email shakeonthelake@gmail.com if you require accommodations.

This show is produced in conjunction with the Arts Council for Wyoming County's Our Farms, Our Families program, a project funded through the Finger Lakes Regional Economic Development Council and the New York State Council on the Arts. Check out more about this program at www.artswyco.org.
Tweet