In August, Leadership Wyoming's class of 2016 enjoyed Tourism Day by visiting businesses and attractions throughout Wyoming County. We asked them to share their favorite moments, and here we have a great story about Beaver Meadow from Robin Marschilok!
WOW! …… That's all I can say about my experience visiting some of the tourism spots in Wyoming County! From the first stop at the Arts Council for Wyoming County (ACWC) in Perry N.Y.; to the infamous Charcoal Corral, also in Perry, and the last stop at Hidden Valley Animal Adventure in Varysburg, N.Y., I was repeatedly impressed with all that Wyoming County has to offer.
My favorite tour was at Beaver Meadow Audubon Center on Welch Road in North Java. This incredibly beautiful location is hidden amongst trees, ponds and natural landscape. The site includes a nature center which showcases a large variety of birds, mammals, insects, reptiles and plants that are naturally found on Western New York and preserved and protected at Beaver Meadow. The center also provides a location for school groups, scouts and families to come and enjoy a day and/or night of nature. With several ponds and many trails the preserve offers something for any nature lover to enjoy.
Maybe it's because of its connection to, and self reference as, the Buffalo Audubon Society that this little piece of heaven is not as well known and utilized as I would imagine by local residents. Patrons and organizations that have visited the site have returned over and over to enjoy the natural beauty and tranquility it has to offer. And I can understand why! Being a Wyoming County resident for many years, I had heard of Beaver Meadow Audubon Center, but had never visited. After touring the site with my Leadership Wyoming classmates I will now make it a priority to revisit with my family and promote this amazingly stunning hidden treasure!
This blog post was submitted by Robin Marschilok, Director of Operations at the Wyoming County IDA, and a member of the Leadership Wyoming Class of 2016.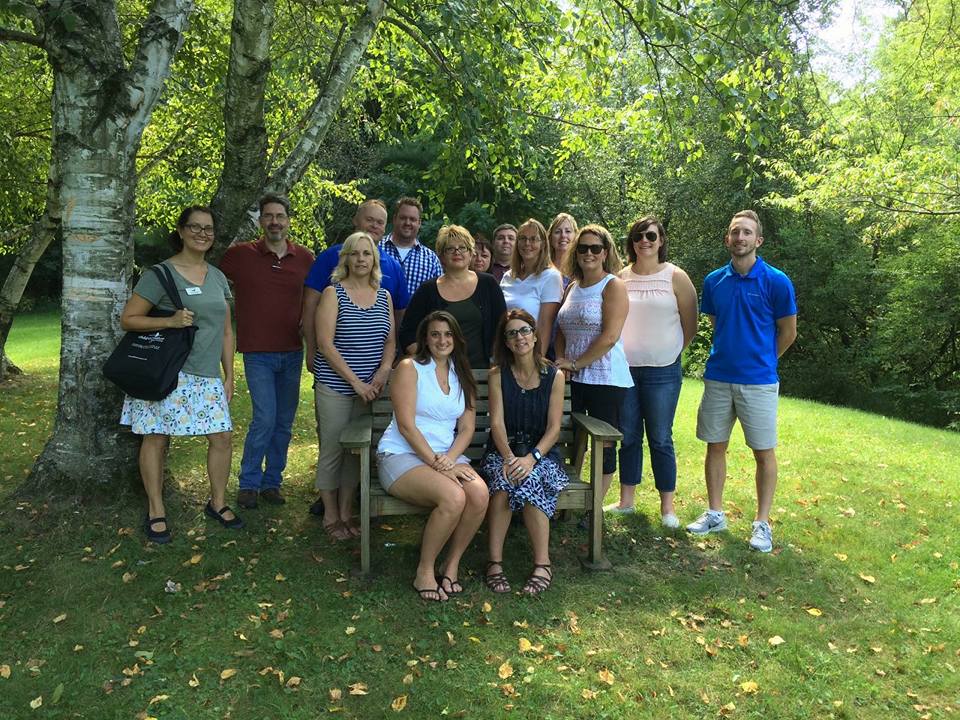 Members of the Leadership Wyoming class at Beaver Meadow.