Love is in the air – and we want to make sure you have the most romantic Valentine's Day ever with this list of delicious foodie goodness. We even snuck in an anti-Valentine's Day party for good measure (skip to the end if you don't like the mushy stuff). Bon appetit!
Byrncliff Golf Resort & Banquets – February 14-15 enjoy a sweetheart Dinner-for-Two at Byrncliff, including two entrees & two drinks for only $55. You and your date have your choice of carved prime rib with grilled shrimp or shrimp scampi with garlic toast – AND a glass of wine, bottled beer, soda, or coffee. On Sunday, February 16 enjoy Byrncliff's Valentine's Chocolate Brunch including chocolate pancakes, made to order omelettes, waffles, blueberry stuffed French toast, bacon & spring onion egg strata, breakfast meats, oven roasted turkey, slow roasted beef, crab stuffed chicken & so much more. Romantic getaway packages are still available!
Hidden Valley Animal Adventure – spend 5-10pm on Valentine's Day celebrating your love by enjoying an all-inclusive menu for two at Hidden Valley Animal Adventure. Your dining experience includes delicious entrees, like chateaubriand with duchess potatoes and bouquetiere of fresh vegetables, sauce colbert or broiled ocean shrimp with lump crabmeat stuffing or slow roasted herb, garlic and olive whole chicken with rice and broccolini. But don't forget DESSERT - chocolate pots de crème with homemade mini glazed donuts. YUM!
Grateful Grill – For Valentine's Day, the Grateful Grill is setting the mood with a scrumptious three-course prix fixe menu – including a complementary toast of champagne! For starters, enjoy au gratin French onion soup, New England clam chowder or lobster bisque. Dive into main dishes like prime rib, lobster raviolis, shrimp scampi, NY strip steak, fish fries & much more. Wrap up your romantic evening with dessert: like death by chocolate cake, crème brûlée or chocolate covered strawberries! They'll also have specialty drinks including Love Portion Martinis, Double Chocolate S'mores Martinis & Bourbon Cherry Crush. Hubba hubba!
Laurie's Restaurant – Looking for a romantic night at home on Friday night? Go out on Valentine's Day EVE! On Thursday, Feb 13, Laurie's will have an adorable pre-Valentine's day menu consisting of surf & turf (prime rib & grilled shrimp), salmon, a seafood platter and a delicious dessert menu for you and your sweetheart. They will also have specials Saturday including wings & weck for two, seafood platters and more. There's plenty of opportunities to take your sweetheart out for a night on the town!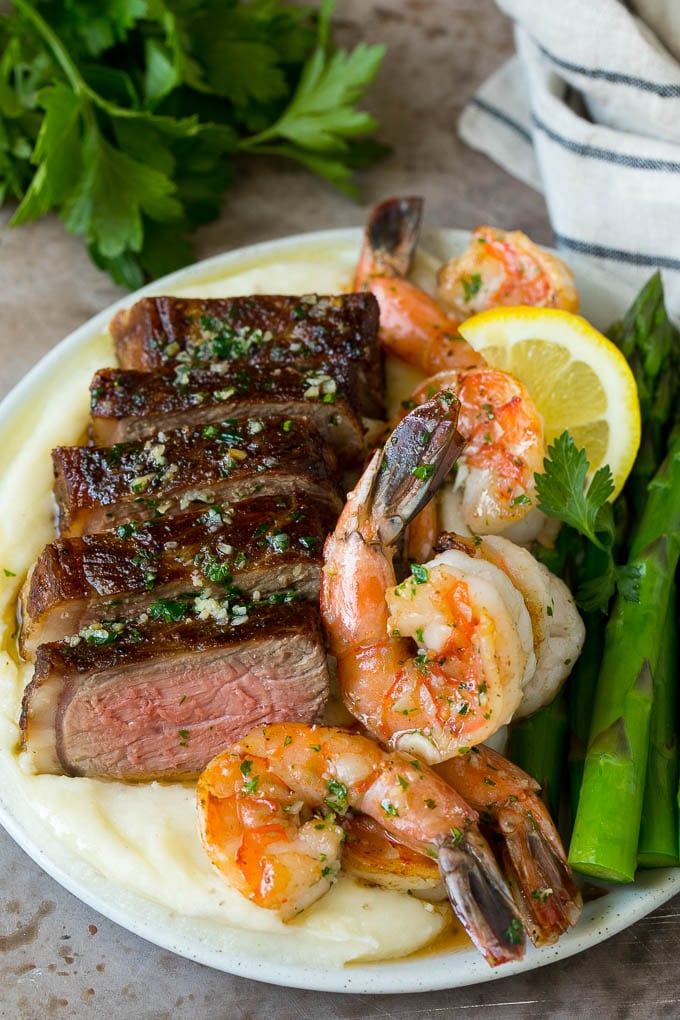 Rock N' Roll BBQ – There are plenty of Valentine's Day specials at Rock N' Roll BBQ – including music by Kirk McWhorter who will be singing classic songs from artists like Frank Sinatra – so stop in for a delicious dinner and get serenaded! Please call (585) 786-8484 for reservations.
Hole in the Wall Restaurant – Valentine's Day and all weekend long, the Hole in the Wall will be offering a four-course prix fixe menu for $45 per person. Treat your loved one to a glass of sparkling wine, and delectable dinner dishes that include crab bisque, steak & seafood specials, and mouth-watering house-made desserts. Make your reservations now by calling (585) 237-3003.
Ration Wine Bar – After enjoying a beautiful hike in nearby Letchworth State Park, enjoy a romantic evening celebrating at the Ration Wine Bar, where all bottles of wine will be 15% off during Valentine's Day weekend. Charcuterie, desserts & other tasty treats are available, and the expert staff will help you pick out the perfect pairing!
The Club at Silver Lake – there's nothing more romantic than Valentine's Day dinner on Silver Lake! Let The Club at Silver Lake make your evening perfect with a full slate of wonderful menu options, including escargot, jumbo shrimp cocktail, twin lobster tails, surf & turf, crab stuffed fish or shrimp, seafood platter, chicken cordon bleu and much more. Call (585) 222-5253 to make your reservations now!
Silver Lake Brewing Project – Is hearts and flowers too lovey-dovey for you? They have the perfect solution! Celebrate Anti-Valentine's Day on Friday, February 14 from 7-10pm at Silver Lake Brewing Project – where they aren't anti-love, they're just pro snark! Join them for their 3rd annual Anti-Valentine's Day celebration with live music from Josh Marcks, snacks & exceptional CRAFT BEER!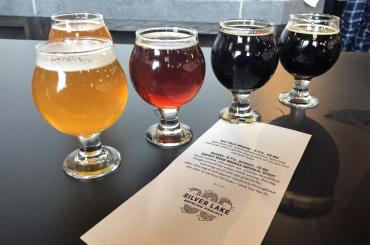 Other helpful Valentine's Day links to plan the perfect day/weekend:
Visit Sweet Sarah's in Perry for homemade candy, chocolate, baked goods & sweet treats.
Take a romantic carriage ride through the historic Village of Warsaw from the fun folks at Artisan Villa. Meet Ike (he's super cool) as he and Dan squire you through town!
There are also great Valentine's Day Getaway Packages you can take advantage of. Turn dinner into a whole romance-filled weekend!