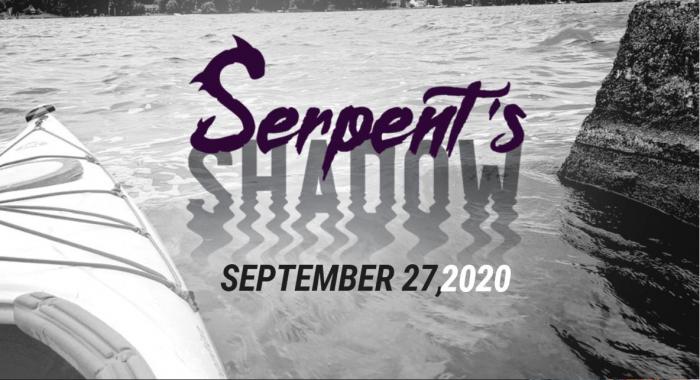 Serpent's Shadow
SERPENT'S SHADOW
Join Wolfpack Multisport & Endlessly Outdoors Company for the inaugural Serpents Shadow "Paddle" Triathlon and Duathlon in the heart of Wyoming County on September 27, 2020. The triathlon will consist of a paddle-bike-run and will start in historic Silver Lake, continuing through Wyoming County for the bike and run. Participants will take in the sights of the rural landscapes while offering a course that challenges the athlete.
REGISTRATION FEES
Registration fees include long-sleeve t-shirt, chip timing, and of course an awesome medal! All athletes must be either an annual USA Triathlon (USAT) member or purchase a one-day USA Triathlon membership. Registration ends September 26, 2020
Sprint
Triathlon (paddle-bike-run)
$70
Sprint
Aquabike (paddle-bike)
$70
Sprint
Duathlon (run-bike-run)
$70
AWARDS
Overall Male and Female for Triathlon, Aquabike, and Duathlon
Top three (Male and Female) in the following age categories

19 and under, 20-24, 25-29, 30-34, 35-39, 40-44, 45-49, 50-54, 55-59, 60-64, 65-69, 70-74, 75+
START SCHEDULE AND TIME RESTRICTIONS FOR RACES
Races start September 27, 2020 at 10:00 AM.
Athletes are expected to be able to complete the sprint distance races before the 1:30 PM cutoff. Under no circumstances will a competitor in either race be allowed to start a run loop after 12:30 PM with a timing chip. If participants desire to continue on the course after their timing chip has been pulled, they do so at their own risk with the understanding that there will be no race support on the course, and that transition zone security will end at this time. Equipment left in transition after this time is done so at the risk of each competitor. We reserve the right to pull you from any leg if we anticipate your continuation in the event may result in harm to yourself or your fellow competitors.
DISTANCES
Triathlon: 1.16 mile paddle/16 mile bike/3.1 mile run
Aquabike: 1.16 mile paddle/16 mile bike
Duathlon: 3.1 mile run/16 mile bike/3.1 mile run
NUMBER OF ENTRIES
Individual races: capped at 70
Register ASAP as space is now limited!
RACE PARKING/TRANSITION AREA
Parking is available at Charcoal Corral, 7037 Chapman Ave, Perry, NY 14530.
Transition and Handicap Parking is located at Asbury Camp & Retreat Center, 16 Lakeside Ave, Silver Lake, NY 14543
RACE ROUTES
Click her to preview the Serpent's Shadow Race Routes.
VOLUNTEERS ARE NEEDED
Wolunteers are the lifeblood of races. They are the engine that keeps races running for the athletes and we just cannot operate without all of them on the course. Almost every racer has been helped by volunteers and were able to make it through some of their toughest times on the course due to the amazing support of volunteers. BECOME A VOLUNTEER by clicking this link - and support this amazing race!