Are you afraid of the dark? Find out when you spend an evening at these haunted inns and experience things that go bump in the night. You may just mingle with guests who once checked in, but never checked back out...!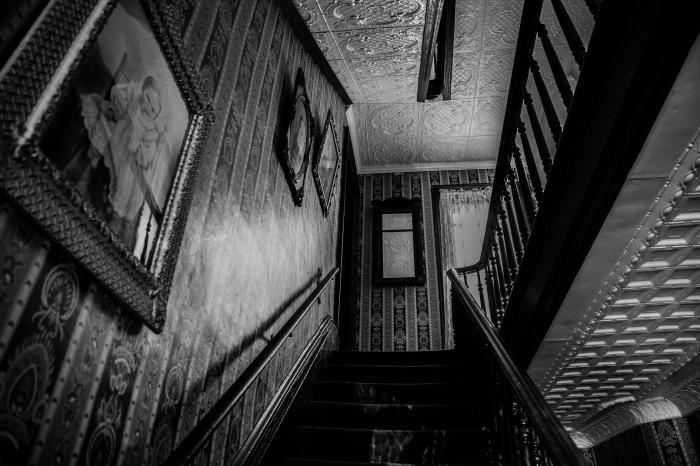 Genesee Falls Inn

Genesee Falls Inn
Genesee Falls Inn offers more than a comfortable bed and delicious breakfast. In fact, many guests express getting a strange feeling upon entering the building, built in 1870. Previously, the building was an inn with a restaurant where people gathered to have a good time, and on the third-floor ballroom men often practiced bare-knuckle fighting.
Guests to the bed and breakfast report hearing people walking up and down the hallways at night or doors shutting on their own. The building's current owners have witnessed a young child walking through the kitchen in period dress, and a man sitting in one of the bedroom's chairs. It's also common for items to go missing and, following a request for the spirits to return them, they are put back in their rightful spot. Paranormal groups say the building is pretty active and have watched their flashlights turn on and off when prompted.
The reason for the paranormal occurrences? There are many places to point fingers: fires, suicides, even a drowning. The current inn sits on the same property where two prior buildings had burned down. It's also the same residence where a family lived - one that had a strong history of suicide. None of the family members died in the building itself but many took their lives in the nearby waterfalls. More recently, the inn's caretaker passed away in the building. Although it's been over two years since his passing, the caretaker remains protective of him room by closing the door and locking it.
Close to Genesee Falls Inn sits a colonial cemetery – the final resting place of many civil war soldiers and a 7-year-old boy that drowned in the nearby Genesee River. The cemetery was once obliterated by a flood and re-erected by a neighbor. Could the disruption to the graves have disturbed the souls as well? Come visit to see for yourself.
This Victorian-era bed and breakfast has 11 renovated rooms available for overnight visits. Being a half-mile away from Letchworth State Park makes it an ideal location from spring to fall. Visitors are also welcome to stop in during normal business hours to walk around or call ahead to schedule a ghost tour for 1-10+ guests. Paranormal groups are also invited to explore, with an appointment.
Genesee Falls Inn is also a pet-friendly accommodation - learn more here.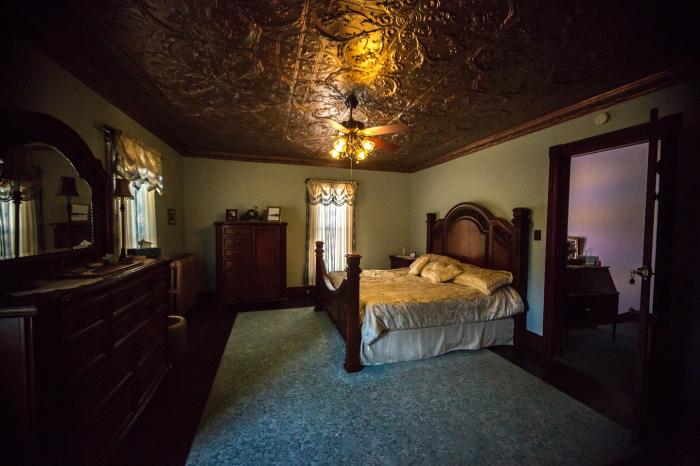 Heaven Sent Bed and Breakfast

Heaven Sent Bed & Breakfast
Heaven Sent Bed & Breakfast is a converted church and rectory from the 1800s, and is now a delightfully charming, yet haunted, bed and breakfast located at the southern end of Letchworth State Park. While steeped in history, otherworldly activity didn't start until renovations on the property began. Owners suspect much of the harmless activity stems from Father Maurice, the first priest to live and die in the rectory.
Guests have reported the sensation of being touched on their back or shaken from sleep, while the owners have witnessed lights that turn on and off by themselves and the feeling of someone walking behind them when they're alone. It's not unusual to hear the sound of footsteps traveling down the hallway, ghostly children running around, or hushed conversations taking place right outside the door.
For other spooky experiences...
Visit Artisan Villa in Warsaw - a circa-1850's two story home, with a deep historical link to the abolition of slavery, the underground railroad and women's suffrage. The home is currently a retail space with several shops inside - so you can visit - and hear about the many haunted happenings that the owners and visitors have experienced here over the years. Some stories include:
A ghostly apparition has appeard of a man dressed in late-1800's garb - thought to be the original owner of the home.
In the carriage house/barn behind the property (see pic below) – there is a spirit of an African American caretaker and a horse. The man appears to be free slave, which ties into the fact that this was a station on the Underground Railroad. To add to this mystery, there are "trap doors" in the horse stalls that would conceal people as they traveled along the Underground Railroad.
There have been instances of objects falling off shelves for no reason.
One of the owners was speaking to a pushy salesman, and she noticed her keys on the hanger behind him started swinging back and forth – almost reacting to his obtrusive presence.
The front door has been known to open when visitors go to reach for the door knob, almost inviting them in. They say the spirits here are very friendly, in that they appreciate what the owners are doing with the house/grounds.
Sometimes owners feel a presence in the room with them, and a hand being placed on their shoulder from behind.
Doors have been known to close and not be able to open them from the inside – as if the house doesn't want them to leave.
For regular updates on exciting happenings in our community, follow us on Facebook & Instagram - and don't forget to tag us using #WyCoApproved.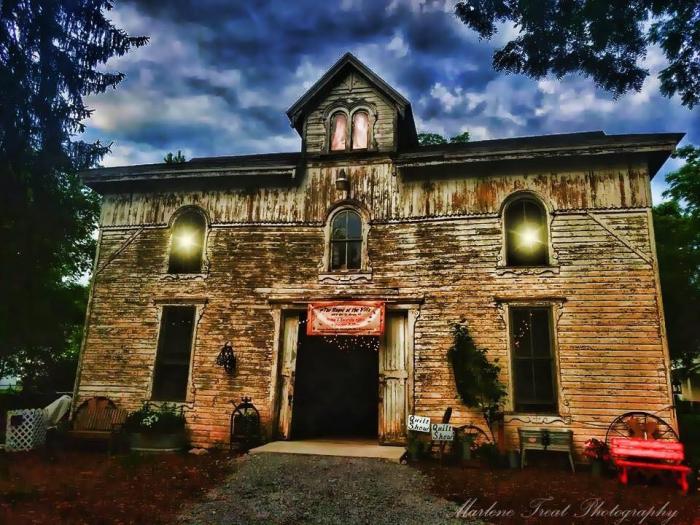 Carriage House at Artisan Villa

Genesee Falls Inn & Heaven Sent Bed and Breakfast are located on the Haunted History Trail of NYS - click here for more information on haunted locations throughout NYS.