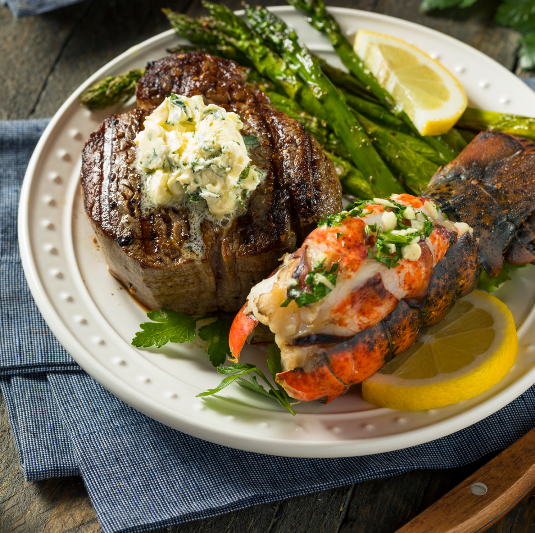 New Year's Eve Foodie Fun!
We have plenty of ideas to ring in 2021, and follow that up by connecting with our beautiful natural landscape on New Year's Day. Here are suggestions on New Year's Eve Foodie Fun & First Day Hiking adventures you can enjoy to say goodbye to 2020 and hello 2021!
Amber Lantern Brewing Company (Warsaw) – ALBC has all your celebratory New Year's libations – pick up delicious craft beer to go in a growler or crowler and kick 2020 to the curb in the tastiest way possible!
Byrncliff Golf Resort & Banquets (Varysburg) – Ring in the New Year at Byrncliff – where there's plenty of party for everyone! Dinner specials run from 4-9pm, and include prime rib & 70-cent wing specials (dine-in only), party pizza specials (2 large cheese & one topping pizzas + 50 wings for $69). The regular menu is also available! Celebration packages are also available, including overnight accommodations, dinner, breakfast, bottle of wine, souvenir glasses & chocolate covered strawberries. Call 585-535-7300 for reservations & to book your romantic evening.
Grateful Grill (Silver Springs) – Enjoy a New Year's Eve feast at the Grateful Grill – featuring appetizer & entrée specials including stuffed mushrooms, shrimp cocktail, Jack Daniels meatloaf, surf n' turf (prime rib, scallops, shrimp & crab over pasta), chicken marsala, orange duckling, prime rib, baked ziti & more. Add a lobster tail to any meal for only $19.95 - because you deserve it! Call 585-228-1159 for reservations.
Silver Lake Brewing Project (Perry) – Can't stay awake until midnight? SLBP has the solution! Join them as they ring in the New Year at 7pm along with our friends in Ireland! Whether you celebrate here, or want beer to-go (curbside pickup is available), they'll have drink specials – so don't miss out!
Windy Brew (Strykersville) – stop in New Year's Eve and stock up one (or more!) of 20 different kinds of craft beer, cider & other delicious craft beverages. Get your growlers & crowlers to go from 2-7PM and say buh-bye to 2020 in style!
Looking for more great area culinary adventures in 2021? We got you!
---
Fun & affordable lodging nearby:
River Spring Lodge (Bennington)
Couples can escape to River Spring Lodge and enjoy a contactless and private overnight, with a five-course wine dinner. Enjoy an exceptional five-course dinner with house wine on a linen draped and a candlelit table in the privacy of your room.
After waking from sweet dreams enjoy your gourmet to go breakfast delivered to your room at the time you choose with a knock at your door. Nestled on twenty wooded acres, this smart and modern lodge has seven luxurious guest rooms perfectly furnished for couples.
Each accommodation features leather furniture, one King or Queen bed with resort mattresses and a beautiful view. Each bathroom has a heated floor, spa shower, soaking tub and double vessel sinks. Smart TVs, Wi-Fi and boosted cell coverage for all carriers keeps you connected to the outside world…but only if you must. Each guest room has a balcony or alcove overlooking the peaceful woodlands or the beautiful spring fed trout pond.
Pamper the one you love at Western New York's premier lodging and dining destinations! Two Night Stay, Wine and Dine is now only $499 – and a one-night stay is only $299. Reserve online now or call 585-708-4212.
Microtel Inn & Suites (Warsaw)
Located right in the heart of Wyoming County, minutes from everything – including Letchworth State Park – plan an affordable overnight and SAVE! The Microtel is now offering several exciting deals, including:
Promotion #1 – book a room within 7 days of your arrival and save 10%!
Promotion #2 – Stay 2 Nights & Save! Book a 2-day stay and save 15%!
Promotion #3 – Stay 3 Nights & Save Even More! Book 3 or more days and save 20%!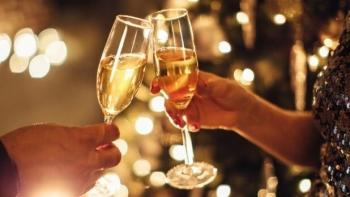 After The Food & Festivities – Enjoy A First Day Hike!
Start your 2021 off right with a First Day Hike (or 2, or 3, or 4!) at Letchworth State Park! There will be two "base camps" for the day, one at each end of the park, and both locations will have guided and self-guided hike options available. Refreshments will be provided at each location by the Friends of Letchworth. Pre-registration is required for all guided hikes by calling (585) 493-3682. Masks will be required for all guided hike participants over the age of 2. Click here for a map of all the trails in Letchworth!
1. Guided Hikes started at the Humphrey Nature Center in Letchworth State Park:
10:00 AM: "Hike to Hike" – Enjoy an invigorating hike to view the gorge that gives Letchworth the nickname "Grand Canyon of the East". – 2 ¼ miles, 1 ½ hours
1:00PM: "Hike to Learn" – This slower paced hike will provide interesting insights into the natural and human histories that make Letchworth State Park such a special place. – 2 miles, 2 hours
2. Self-Guided Hikes take place at two locations in Letchworth State Park:
Self-Guided North:

Start at South Highbanks Shelter. Follow signs out and back to Hogsback Overlook, a most unique feature of the Genesee River in Letchworth State Park. – 1 ½ miles

Self-Guided South:

Start at Trailside Lodge. Follow signs out to and around Trout Pond to discover some of the wonders of the winter world. 1 - 1 1/2 miles
Another excellent First Day Hike is at Beaver Meadow Audubon Center in North Java. With 8 miles of trails, experience a self-guided hike through 324 acres of serene open woods, gorgeous marshlands and picturesque meadows. If there's enough snow, strap on your snowshoes and make it a real family fun adventure! Plan your trek now by checking out Beaver Meadow's trail map.
For regular updates on exciting happenings in our community, follow us on Facebook & Instagram - don't forget to tag us using #WyCoApproved.