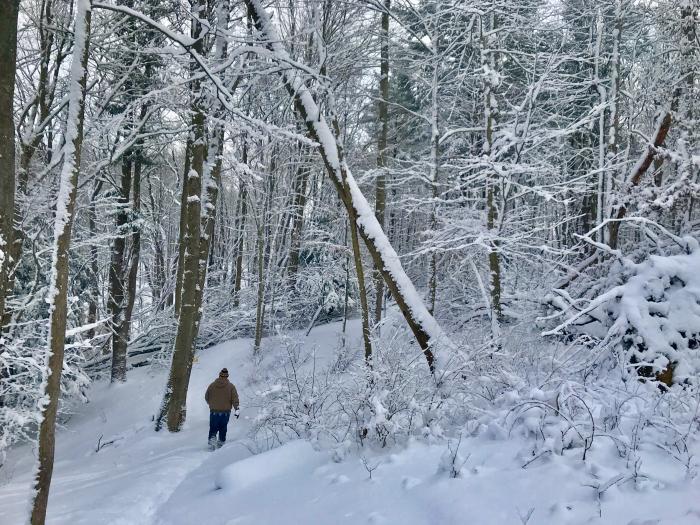 Enjoy A First Day Hike!
Start your 2021 off right with a First Day Hike (or 2, or 3, or 4!) at Letchworth State Park! There will be two "base camps" for the day, one at each end of the park, and both locations will have guided and self-guided hike options available. Refreshments will be provided at each location by the Friends of Letchworth. Pre-registration is required for all guided hikes by calling (585) 493-3682. Masks will be required for all guided hike participants over the age of 2. Click here for a map of all the trails in Letchworth.
1. Guided Hikes started at the Humphrey Nature Center in Letchworth State Park:
10:00 AM: "Hike to Hike" – Enjoy an invigorating hike to view the gorge that gives Letchworth the nickname "Grand Canyon of the East". – 2 ¼ miles, 1 ½ hours
1:00PM: "Hike to Learn" – This slower paced hike will provide interesting insights into the natural and human histories that make Letchworth State Park such a special place. – 2 miles, 2 hours
2. Self-Guided Hikes take place at two locations in Letchworth State Park:
Self-Guided North:

Start at South Highbanks Shelter. Follow signs out and back to Hogsback Overlook, a most unique feature of the Genesee River in Letchworth State Park. – 1 ½ miles

Self-Guided South:

Start at Trailside Lodge. Follow signs out to and around Trout Pond to discover some of the wonders of the winter world. 1 - 1 1/2 miles
Another excellent First Day Hike is at Beaver Meadow Audubon Center in North Java. With 8 miles of trails, experience a self-guided hike through 324 acres of serene open woods, gorgeous marshlands and picturesque meadows. If there's enough snow, strap on your snowshoes and make it a real family fun adventure! Plan your trek now by checking out Beaver Meadow's trail map.
Want to plan other outdoor adventures this Winter and/or throughout 2021? We've got you covered!
For regular updates on exciting happenings in our community, follow us on Facebook & Instagram - don't forget to tag us using #WyCoApproved.