Love is in the air and we want to make sure you have the most romantic Valentine's Weekend ever. We have delicious culinary treats, cozy overnight getaways & even carriage rides! Have fun you adorable lovebirds.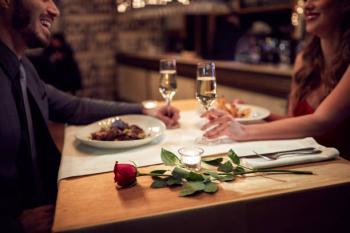 Delicious Culinary Treats -
Attica Hotel (Attica) - Treat your sweetie-pie to a romantic dinner at the Attica Hotel on February 13 from 4-9PM. Enjoy filet mignon & lobster tail with twice baked potato for $49.99, or chicken cordon bleu with fettuccine alfredo for $35.99 (both come with soup/salad & choice of chocolate lava cake or raspberry mousse). Make your reservations by February 6 - call (585) 591-0500.
Valentine's Weekend Specials

- Take your special someone out for dinner, featuring prime rib & shrimp scampi - plus anything off the regular menu! February 13 from 4-9PM and February 14 from 2-6PM. Overnight packages available as well! Make your reservations by calling (585) 535-7300.
Valentine's Day Brunch

- Make Valentine's Day special with brunch from Byrncliff - February 14 from 10AM - 1PM! Enjoy Belgian waffles, pancakes, eggs, bacon/sausage/ham, frittatas, chuck roast, heavenly chocolate desserts & more. Make your reservations by calling (585) 535-7300.
Grateful Grill (Silver Springs) - For Valentine's Day, let the Grateful Grill set the mood! Dive into main dishes like prime rib, surf & turf, seafood stuffed haddock, French onion chicken, twin lobster tails & baked ziti! You can also add a lobster tail to any meal for $19.95. Call (585) 228-1159 to make your reservations.
Main Street Grille (Arcade) - Spend a whole week treating your punkin-pie with specials from Main Street Grille! From February 8-12, starting at 3PM each day, enjoy bacon wrapped scallops, steak Mary Ann, filet Oscar, seared filet, seared scallops and a twin lobster tail dinner. Each entree comes with a twice baked potato and asparagus. You can also add a lobster tail to any entree for only $14. Call (585) 492-1483 to make a reservation or for takeout.
Ration Wine Bar (Perry) - enjoy a romantic dinner designed by Executive Chef Travis Barlow - available for pre-order/reservations to eat at Ration Wine Bar and/or available for pick up at the Hole In the Wall for curbside pickup on Valentine's Day weekend. The menu is $75 per person and includdes crab bisque, triple crème with roasted peppers, olives, and housemade crackers, winter salad, roasted beef tenderloin topped with a warm lobster salad & red velvet tart. Add a bottle of sparkling wine for $20 (regular price $30) or a bottle of premium sparkling wine for $70 (regular price $95). Upgrade your experience by booking an igloo to enjoy your feast in. (Limited bookings available!) Igloos have an electric heater, we supply some fleece blankets, but we encourage you to dress warmly in order to guarantee a cozy experience. No food and beverage minimums. No time limits on how long you enjoy the igloo. Rental fee = $100. ALSO - on February 15 at 5:30PM enjoy a Wine Dinner at Ration Wine Bar. Reservations Required. Four courses - four wines: $60 per person. For all of the above, call (585) 237-8581 (leave a message if no answer) or email info@rationwinebar.com to book your experience.
Vertical Cafe (Warsaw) - Surprise your crush with a special beverage from Vertical Cafe! During February, they have lovely specials - including Love-A-Latte, Melt My Heart Mocha, Hershey's Kiss Frappe, Red Hot Latte & Strawberries & Cream Latte. If that doesn't get your heart pitter-pattering, nothing will!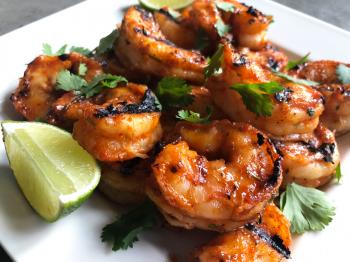 Romantic Getaway Ideas -
Byrncliff Golf Resort & Banquets (Varysburg) - Book your cozy Valentine's Day overnight package that includes a delicious dinner, breakfast the next morning and romantic treats - like a bottle of wine & chocolate covered strawberries! Make your reservations by calling (585) 535-7300.
Sylor Retreat House - Camp Asbury (Silver Lake) - Spend a romantic night on Silver Lake at the Sylor Retreat House. During the month of February, enjoy a getaway at the Sylor Retreat House - with a king bed, jacuzzi tub, roses, chocolates, dinner for two & more surprises! Call (585) 237-5262 or email info@asburyuny.org to book.
Beaver Hollow Retreat Center (Java Center) - Remember to "treat yo' self" this Valentine's Day. Beaver Hollow has a Buy-One-Get-One special - where you get a free week when you book a week. This weight loss and wellness retreat is a great way to take care of your mind, body & spirit. With 300 acres of serene property to explore, onsite health & wellness facilities, nutritionists, chefs & so much more - you'll have an amazing self-love experience! Call (585) 457-3700 to book your stay.
Don't Forget The Flowers -

Everyone Loves Candy, Treats & Carriage Rides -
Artisan Villa (Warsaw) - Get a U-Haul full of goodies from Artisan Villa, including delicious candies, treats, gifts, flowers and more for your love-bug. You can also book a romantic carriage ride through the historic Village of Warsaw from the fun folks at Artisan Villa. Meet Snickers (she's super cool) as she and Dan squire you through town! Call (585) 786-8766 to book a ride.
For The Love of Flour (Perry) - Everyone loves cookies, cupcakes & candy - so swing by For The Love of Flour to satisfy your sweetheart's sweet tooth!
Hans Moeller Jewelry (Attica) - treat the love of your live to jewelry, a nice watch or something sparkly from Hans Moeller Jewlers! They have a wonderful selection, and will help you select the PERFECT gift to express your love & devotion (at a great price!)
Wolcott Farms (Warsaw) - Enjoy a romantic sleigh ride for two at Wolcott Farms, February 12-15! Bundle up and relax as the horses guide the beautiful sleigh across the fields of snow. After sundown, the trail will be torch lit. The ride is $75 per couple for 20 minutes and includes a digital print. After the ride, warm up inside Wolcott's sugar shack, where they will have authentic maple products and gifts for sale. Bring your own hot chocolate or coffee to enjoy. Click here to book your ride!
Cheers To Love (and Craft Beverages) -
Bring home a bottle of wine from Main Street Winery in Arcade. Pop the cork, pour a glass and share a romantic evening with the one you love!