The New York State Association of Counties (NYSAC) is hosting a photo contest as a part of National County Government Month. So let's represent and showcase all the amazing places that make Wyoming County an incredible place to recreate, adventure & explore!
Submissions Deadline for entries: Friday, April 23, 2021, 11:59 PM.
Five winning photographs will be chosen for publication in the summer edition of the NYSAC News magazine. Accompanying each photograph will be a short highlight of the county where it was taken. Additionally, the top 12 submitted photos will be published in the NYSAC 2022 Calendar and shared on NYSAC social media channels throughout the month. You can submit any number of photos taken on any device, so long as the photos were taken in a New York State county, you have permission to use the photos, and the photos meet the requirements listed below.
---
To enter - you have to do two simple things:
Share a photo on Instagram, Facebook or Twitter and tag @NYSCounties
Use the hashtag #CountiesMatter
You may also enter by emailing photos to kpierce@nysac.org.
Also - don't forget to hashtag #WyCoApproved so we can see your awesome photos and share your adventures and experiences with our followers!
Let's highlight beautiful locations like Letchworth State Park, Beaver Meadow Audubon and Silver Lake, or historic attractions like the Arcade & Attica Railroad and Glen Iris Inn, and who can forget fun attractions like Charcoal Corral & Silver Lake Twin Drive-In and Hidden Valley Animal Adventure!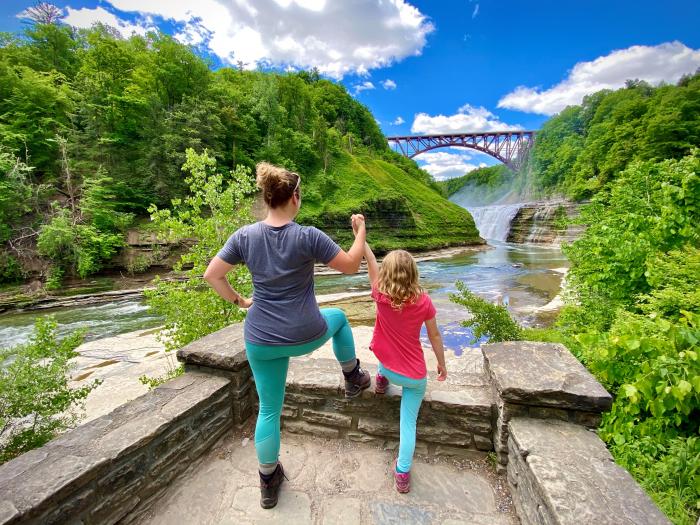 Letchworth State Park - photo by Karina Benninger (kb.hikes)

Rules & Qualifications
Submissions Deadline for entries: Friday, April 23, 2021, 11:59 PM.
Photos can include any shot that best represents your county – including but not limited to: landmarks, events, scenic, candid, etc.
Each Submission should include:
Photo(s)
Date, county, and location
Name of photographer
A short caption
Entrant's contact information (email+/ phone number)
Photo(s) must have been taken within the past two years, and entrants are responsible for acquiring consent and/or releases necessary to permit use of photo(s) by NYSAC.
By submitting photo(s), entrants agree to grant NYSAC the right and permission to use, reuse, publish, and re-publish the photographs related to the contest; in printed and electronic publications, and in all media including illustration, promotion, art, advertising, news, informational and educational purposes.
---
Follow us on Facebook & Instagram for regular updates on exciting happenings in our community - and don't forget to tag us using #WyCoApproved.