Birding is a fun activity that everyone can enjoy! Western New York is home to a vast array of amazing habitat that supports hundreds of different bird species. Birding, or birdwatching, is one of the fastest growing outdoor recreational activities that can be enjoyed by all ages and experiences, plus it's a great way to get outdoors.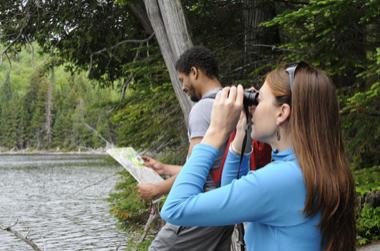 Now you can join the fun! Get out and try birding in your neighborhood today. It's easy to get started, by visiting one of these nearby birding sanctuaries:
Description: Beaver Meadow is a 324-acre nature preserve that features ponds, glacial kettle ponds, wetlands with a boardwalk trail, wooded uplands, meadows, a hawk watch, and arboretum. With over eight miles of maintained trails, the diverse habitats within Beaver Meadow attract over 200 species of birds throughout the year.
Link for more information: http://www.buffaloaudubon.org/
eBird link: https://ebird.org/hotspot/L160586
Amenities:

Staff are available Tues-Sat 10a.m. - 4p.m.
Accessible boardwalk (Jenny Glenn Accessible Boardwalk)
Bathrooms
Trails and birding interpretive signage
Parking
Pets not allowed
No hunting permitted

Unique species:

Blue-winged warbler
Mourning warbler
Hooded warbler
Barred owl
Green heron
Bald eagle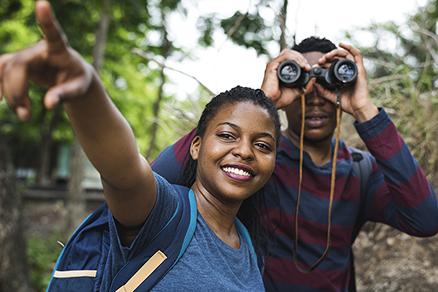 Description: Located in the northwestern Cattaraugus Highlands portion of the Appalachian Plateau, Carlton Hill Multiple Use Area is a 2,500-acre area comprised of abandoned farmland interspersed with scattered small woodlots that provide a variety of habitat types for many kinds of birds. The diversity of habitat types provides good food and cover for a wide variety of wildlife species. New birders will be able to observe several species of common songbirds and raptors. This area was designated as a Bird Conservation Area in 2006.
Link for more information: https://www.dec.ny.gov/outdoor/82684.html
eBird link: https://ebird.org/hotspot/L153518
Amenities:

Trails
Several parking areas
Pets allowed, must be leashed
Hunting allowed between Sep. 1 - May. 31

Unique species:

Songbirds
Woodpeckers
Warblers
Raptors
Blackbirds
Ruffed grouse
Wild turkey
American woodcock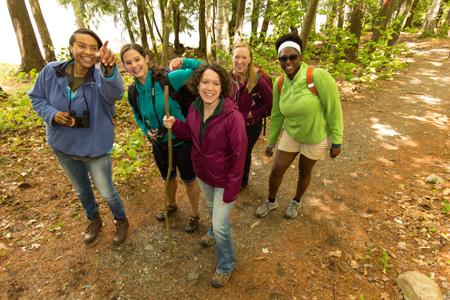 Click here for more information and an interactive map on birding in New York State.
For regular updates on exciting happenings in our community,
follow us on Facebook & Instagram - don't forget to tag us using #WyCoApproved.