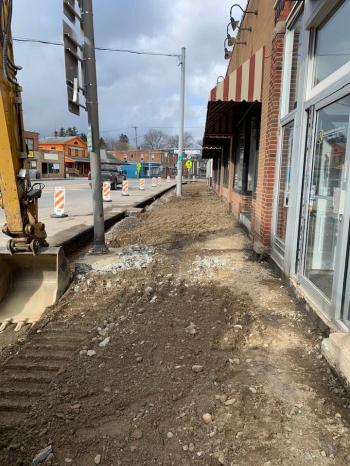 New Beautiful Sidewalks Coming Soon!

Arcade Is Open For Business
Main Street Arcade is in the process of getting new sidewalks!
The completion of this project will create a more walkable community – in the meantime – Arcade's downtown culinary & retail district is still open for business (and they miss you, so go say hi).
The Village has plenty of unique eateries & retail space – so pay them a visit by parking in the Municipal parking lot off of Church Street, across from Pioneer Elementary School.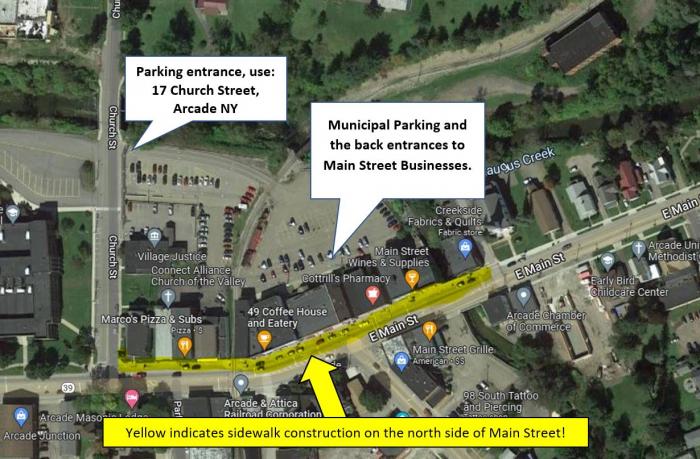 Construction & Parking / Business Access

To reward you for your adventuring, you'll experience these wonderful businesses:
You're Sweet, Treat Yourself:
49 Coffeehouse & Eatery - get specialized coffees, sweet treats, sandwiches & more. Their breakfast waffles are SO GOOD.
CakeEaters Bakery - enjoy a myriad of baked goods, like cookies, brownies, scones, cinnamon rolls, pies, cupcakes & more. The cheesecake brownies and cinnamon rolls are AWESOME.
Cup of Grace Tea & Coffeehouse - pick up specialized coffees, baked goods & more. Regular events take place, so follow them for deets! Try the bubble tea & chilled chai tea!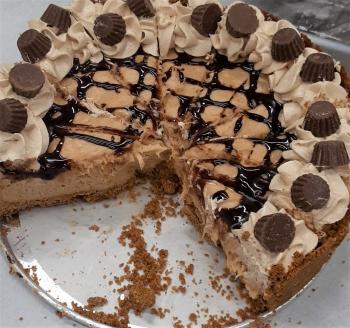 Pies, Cookies, Coffee & More!

Take Yourself Shopping: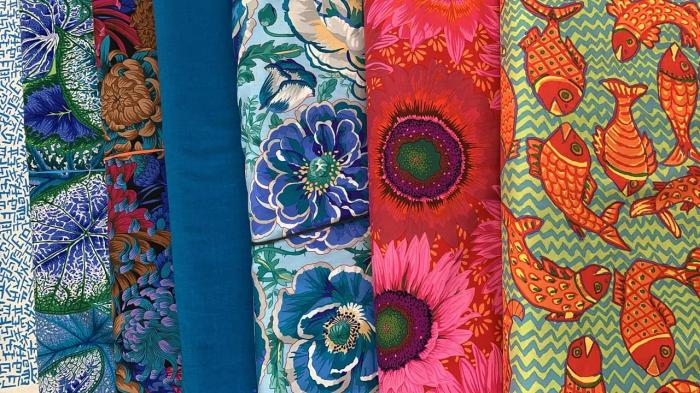 Fun with Fabric

Get Grub and Sip Wine:
Kettle Corn Kreations - a myriad of unique

kettle corn flavors, as well as

candy. Sweet, savory and surprising (dill pickle anyone?!)
Main Street Winery - purchase a

variety of wines made in Arcade, from sweet to semi-dry and dry are available. The tasting room is open!
Marcos Pizza & Subs - enjoy a slice of pizza - or try a Marco special including

the Marco Burger (a quarter-pound burger wrapped in dough and baked) and their pizza pockets (pizza fillings inside dough balls).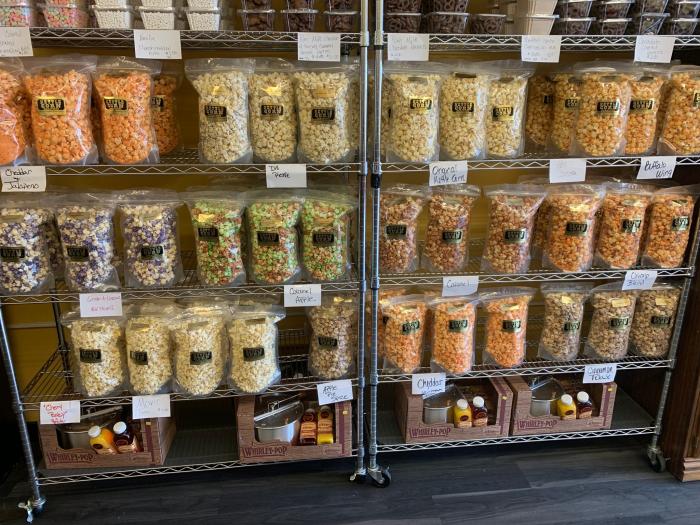 Gourmet Popcorn