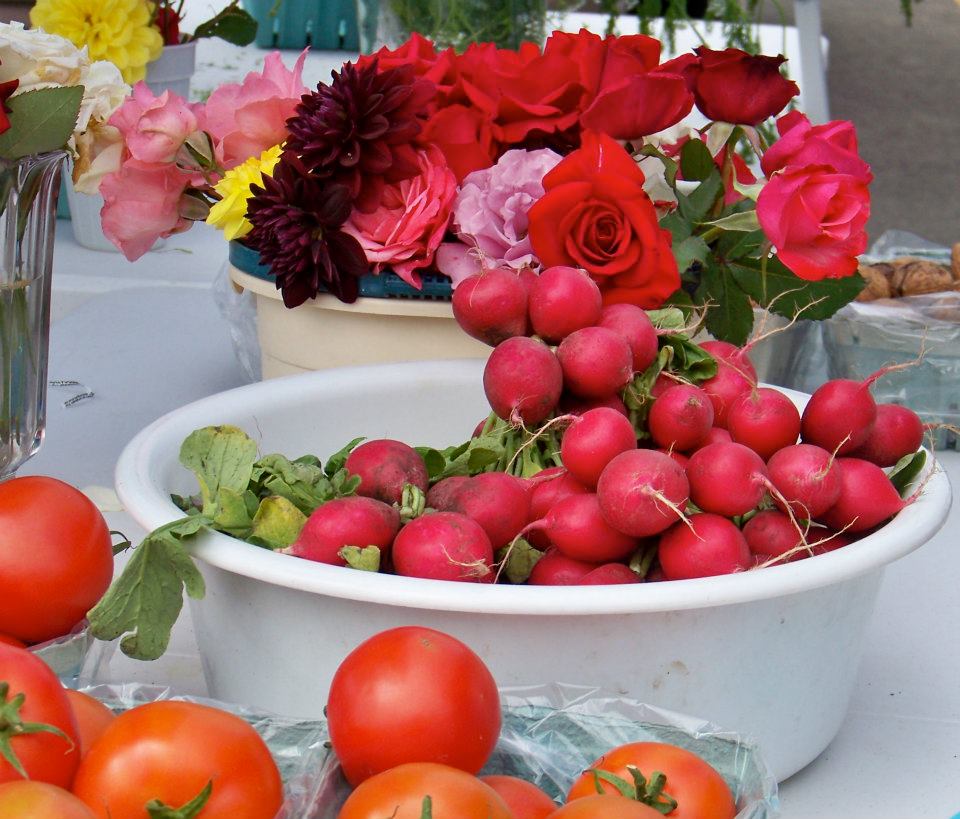 Farmers' Market Season is here!
Here are three great are markets you can visit - while connecting directly with local farmers and producers.
Purchase fresh vegetables, maple products, cheeses, flowers, an assortment of meats, lotions, and crafts, while consuming art & entertainment in these amazing rural communities.
Dates: June 2 to September 29
Time: Every Thursday, 3 - 6PM
Description: Arcade's Farmers' Market takes place every Thursday from 3-6pm, June - October. This spacious outdoor market is held in the parking lot next to Tractor Supply Parking located at 378 W. Main St in Arcade, just minutes from the center of the Village, known for the historic Arcade & Attica Railroad.
This diverse market will have a variety of locally-sourced products, including jams/jellies, plants, maple syrup, wine, baked goods, farm crafts & much more!
---
Dates: June 18 to September 24
Time: Every Saturday, 8:30AM - 12:30PM
Description: Located minutes from Letchworth State Park, this market is held on Main Street in Festival Plaza (between Borden and Dolbeer) - the market hosts 15-20 vendors offering a dazzling array of fresh fruits and vegetables, maple and honey products, meats, fresh baked breads, fry cakes, cookie, and pies, locally roasted coffee, cut flowers and hanging baskets, herbs, eggs, certified organic chickens, and other unique and homemade products.
Each Saturday from 10AM to 12PM there is live music. Many weeks bring art and craft demonstrations in fields such as Fiber Arts, Tatting, Photography, Sculpture, Flint Knapping and others.
Farmers' Market Nutrition coupons, available through Office of the Aging and Women, Infants and Children (WIC), will be accepted at the market.
---
Farm & Artisan Market at the Villa (Warsaw) -
Dates: May 11 to October 26
Time: Every Wednesday, 2 - 6PM
Description: Held at the Artisan Villa in the historic heart of Warsaw, visit the market for a variety of local produce, local meats, honey, artisan crafts, plants and much more! You can find the market off of Main Street with parking on Court Street in the side yard of the Artisan Villa at Monument Circle.
Farmers' Nutrition coupons, available through Office of the Aging and Women, Infants and Children (WIC), will be accepted at the market.
Supplemental Nutrition Assistance Program (SNAP) benefits are also accepted at the market and can be used for produce, eggs, meat, dairy, maple syrup, honey & plants that produce food.
---
Visit our Buy Wyoming County Grown page to pick up locally produced goodies all year round at our roadside stands, shops and markets. We love our farming community and you will too!
Follow us on Facebook & Instagram for regular updates on exciting happenings in our community - and don't forget to tag us using #WyCoApproved.