There's gifts out there made locally and only available at mom & pop gems - right here in Wyoming County! So here's a Shop Small Saturday rundown to help you save money, find the perfect gift and help you enjoy a mirth-filled start to the holiday season.
SPOILER - we snuck in some Black Friday goodness in here as an appetizer (because we LUV U).
---
A Reptile Thanksgiving
Where: Prehistoric World (16 Lake St, Perry, NY)
When: Saturday, November 26th from 11AM-3PM
Description: It's Thanksgiving weekend - a time to pass the food around! On Saturday November 26th all animal feedings at Prehistoric World Reptile Zoo are free! Come down and pass the mashed potatoes - er, bugs! Limit: one feeding per person and will end when all animals are fed.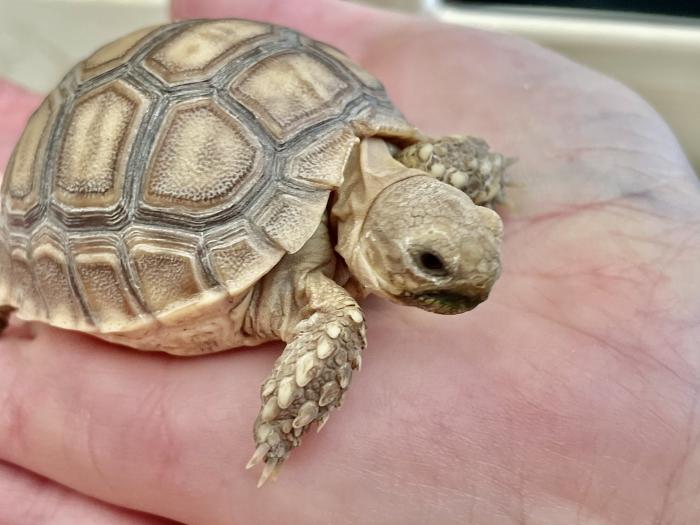 ---
Anniversary Celebration at Arcade Junction Antiques!
Where: Arcade Junction Co-Op Antiques (320 Main Street, Arcade, NY)
When: Saturday, November 26th from 11AM-5PM
Arcade Junction will be celebrating its 11th Anniversary with 20% off throughout the store. There will be refreshments, basket giveaways and more. Come celebrate and shop over 7,500 square feet of choice antiques!
---
Arcade and Attica Railroad Merch Deals & Discounts
Where: Arcade & Attica Railroad (278 Main Street, Arcade, NY)
When: Friday, November 25th & Saturday November 26th 9AM-5PM
On Black Friday & Small Business Saturday get 15% off gift shop merchandise, including clothing, toys, books, holiday ornaments and more!
---
Arcade Hotel Restaurant Grand Opening Celebration & Ribbon Cutting
Where: Arcade Hotel (266 Main Street, Arcade, NY)
When: Saturday, November 26 at 5:30PM
The Wyoming County Chamber of Commerce & Tourism and Arcade Area Chamber of Commerce will be hosting a joint ribbon cutting celebration for the newly renovated Arcade Hotel!
The event will take place on Shop Small Saturday, November 26th at 5:30 PM - 266 Main Street, Arcade.
Hotel owner Chuck Horning has been hard at work on a new project at the hotel property and this is a way to welcome and celebrate the progress. There will be Music by Kirk McWhorter featuring songs from the 30s, 40s, and 50s. The Arcade Hotel will be offering "Best of WNY" foods throughout the night, including Pizza, Beef on Weck, Chicken Fingers, and much more. The restaurant opens at 4PM.
Everyone is invited and encouraged to attend!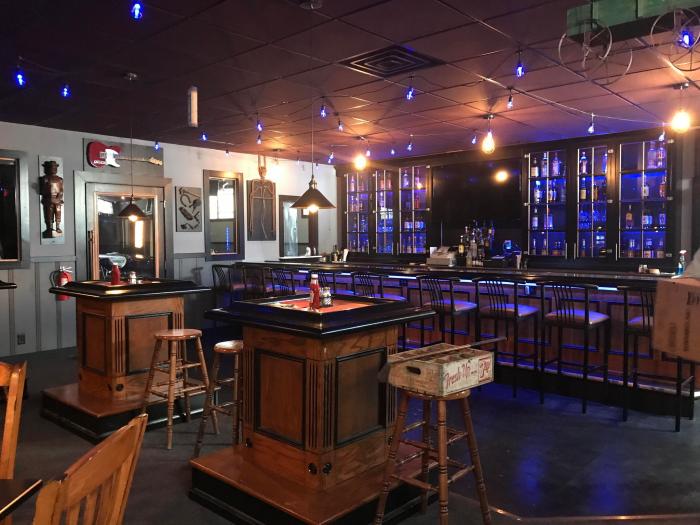 ---
Arts Council Discount Gift Shop Sale
Where: Arts Council for Wyoming County (31 South Main Street, Perry, NY)
When: Saturday, November 26th, 10AM-3PM
The Arts Council for Wyoming County is offering 15% off all items in their gift shop - which includes hand-crafted goods made by local artists (they are beautiful and make the perfect unique 'homemade' gift!)
---
Beaver Meadow Audubon Society - 2nd Annual Opt Outside Celebration!
Where: Beaver Meadow Audubon Center (1610 Welch Road N. Java NY)
When: Friday, November 25th
Register for the FREE EVENT from 12PM to 3PM
Nature Hikes on more than 8 miles of beautiful trails
Food & Beverage for purchase
Register for a SPECIAL EVENT from 3PM to 7PM
Enjoy guided hikes by Outside Chronicles and Mike Radomski, Buffalo Audubon's Tom Kerr, and The Field Guides Podcast Guru Bill Michalek.
Live music, craft beer from Windy Brew and BBQ to follow!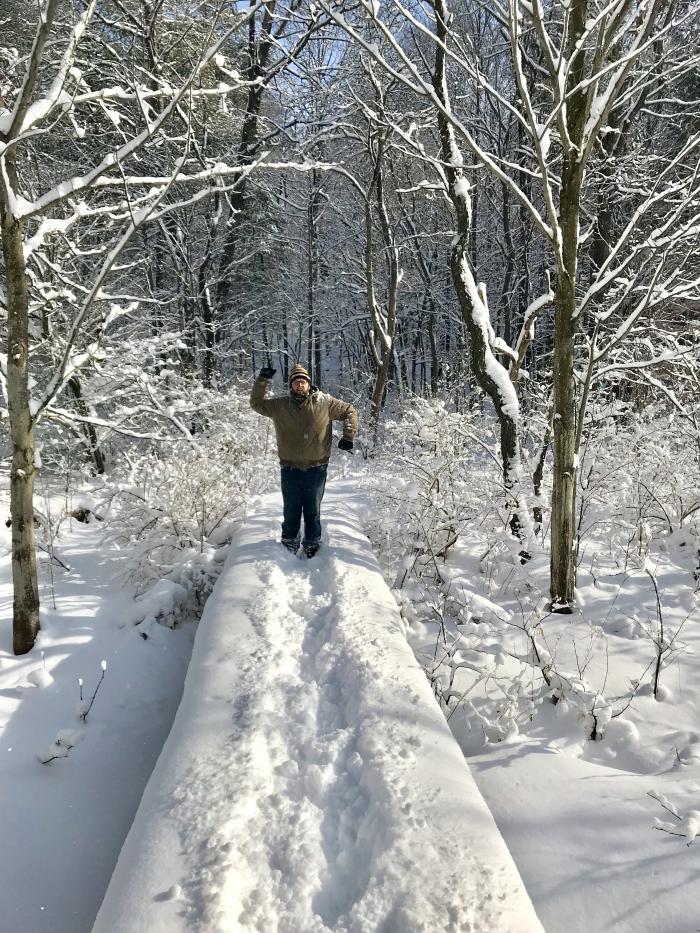 ---
Charcoal Corral Holiday Gift Card Sale
Where: Online baby!
When: Thursday, November 24th through Monday, November 28th
Starting Thursday, Thanksgiving Day (11/24) purchase a $50 Gift Card you will receive a $60 in value. That's an EXTRA $10 FREE!
Purchase a $25 Gift Card you will receive $30 in value. That's an EXTRA $5 FREE!
Charcoal Corral Gift Cards never expire and can be used anywhere at the Charcoal Corral or Silver Lake Twin Drive-in. Visit the
shop section on their website
and get yours today!
---
Creekside Fabrics In-House Sales!
Where: Creekside Fabrics Quilts & Yarns (237 Main Street, Arcade, NY)
When: Saturday, November 26th
Creekside is having the following sales in-store!
Free gift with $100 gift certificate purchase
30% off one item with 15% regular priced purchase.
---
Domes Shop Local Extravaganza!
Where: Domes County Store (560 Main Street, Arcade, NY)
When: Saturday, November 26th from 9AM-5PM
Shop local at Domes Country Store, where they are offering 10% off products, giveaways, live music, food trucks & more! This is the place to be to truly 'celebrate' shopping local this holiday season!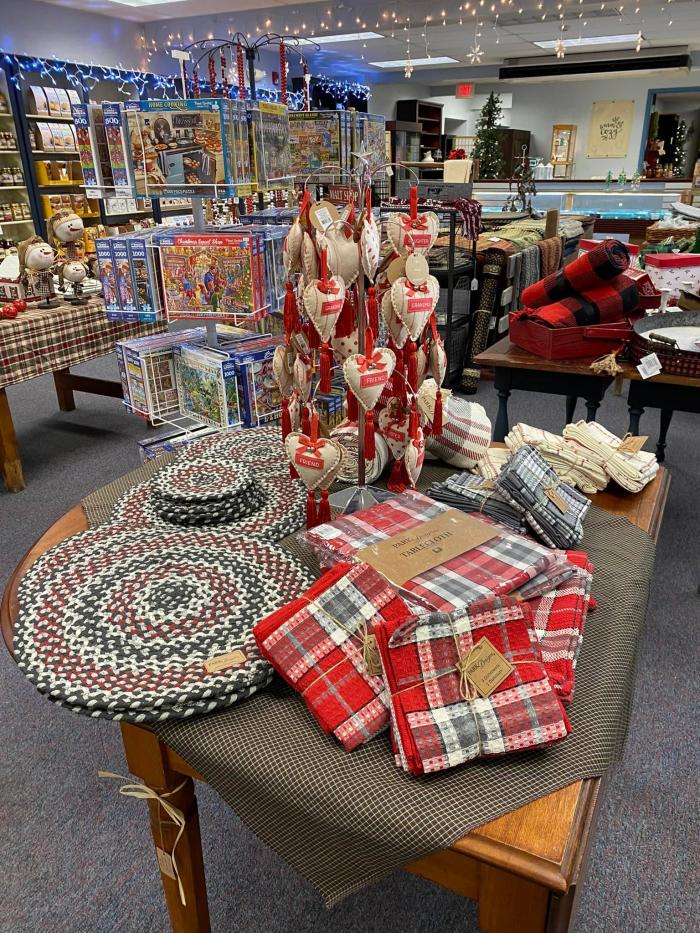 ---
Grace Small Business Saturday Specials
Where: Cup of Grace Tea & Coffeehouse / Grace School of Dance (285 Main Street, Arcade, NY)
When: Saturday, November 26th from 10AM-4PM
Grace has specials allllll day long, like:
ANY beverage from the cooler is only $1
FREE brewed or iced coffee with any $15 gift purchase
10AM through 12PM: Ballet Sweaters $10
All Dance Skirts $5
10AM through 2PM: Buy1Get1 on all previously owned Dancewear items!
---
Holiday Deals at Moe Depot
Where: Moe Depot (91 North Main Street, Warsaw, NY)
When:
Thursday, November 24th from 6PM-12AM
Friday, November 25th from 12PM-6PM
Saturday, November 26th from 10AM-4PM
Sunday, November 27th from 10AM-2PM
Kick off the holiday season at Moe Depot where they'll be open Thanksgiving evening late - with plenty of Black Friday shopping sales and deals! Don't miss out!
---
Jamie Pankow Photography 2023 Session Discount!
Where: Online baby!
When: Friday, November 25th through Monday, November 28th
Jamie Pankow Photography is offering 30% off your session fee when you book your equine & pet portraits for 2023! That means you can purchase your equine or pet session now and select your date later! Jamie is offering this limited sale to 10 people on a first come first serve basis so make sure you snag yours before it's gone!
There is an early access list that will give the password to the promo on Thursday the 24th at 9PM before it goes public at 8:30AM Friday. Interested? Just message Jamie to get on the list!
Link goes live Friday at 8:30AM - Grab Your Spot Here!
---
Join Windy Brew's Exclusive Mug Club!
Where: Windy Brew (733 Route 20A, Strykersville, NY)
When: Starting Saturday, November 25th at 4PM
Visit Windy Brew, starting November 25th and join their Mug Club! This is open to the first 100 takers, and if you join, Mug Club Member benefits include:
Member only mug
$1 off every mug of beer
BOGO on Mug Club Night - Wednesday Nights
One Free Beer on your Birthday
Free 5ox pour of new releases
10% off merchandise (excludes limited release items)
Members only party
* This does not include beers over 7%. NO refunds, other discounts will be given. $10 replacement for lost cards. The mug stays IN the taproom.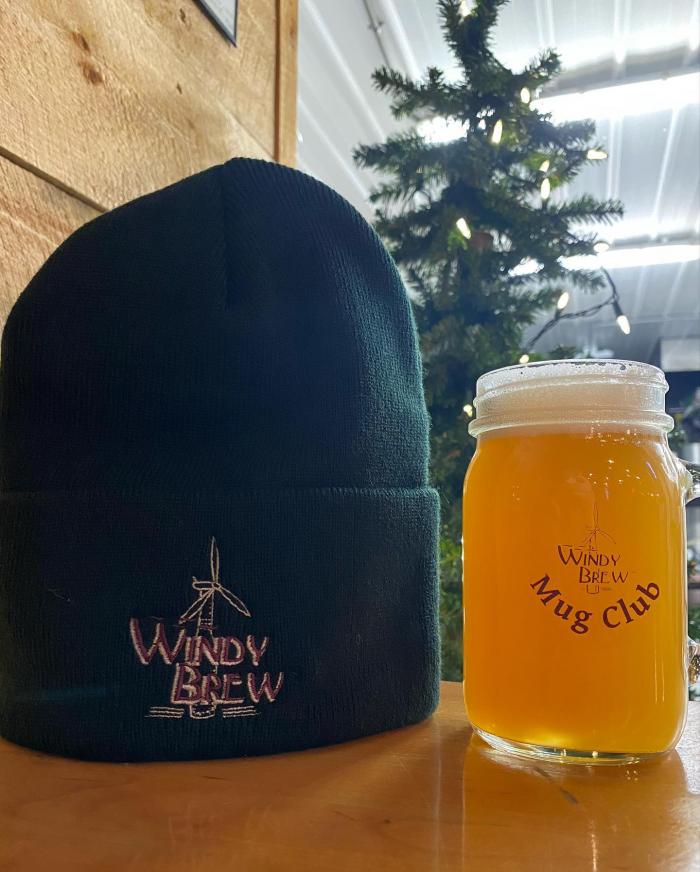 ---
Loch Life Gift Card Special
Where: Loch Life (15 North Main Street, Perry, NY)
When: This deal runs from November 25th until December 24th
Loch life is running a gift card special - for every $100 gift card purchased, you get $20 extra to spend. Surprise your friends, and treat yourself!
---
Outdoor Equipment Deals & More at EOC!
Where: Endlessly Outdoors Company (8 Covington Street, Perry, NY)
When: Saturday, November 26th from 9AM-4PM
Gear up for the outdoors this holiday season at Endlessly Outdoors Company with their shop small/shop local sale! Deals include:
10% off nutrition
20% off equipment
30% off apparel
40% off gifts/souvenirs
* Discounts valid in store only. Cannot be combined with other discounts or used as refund on previous purchase.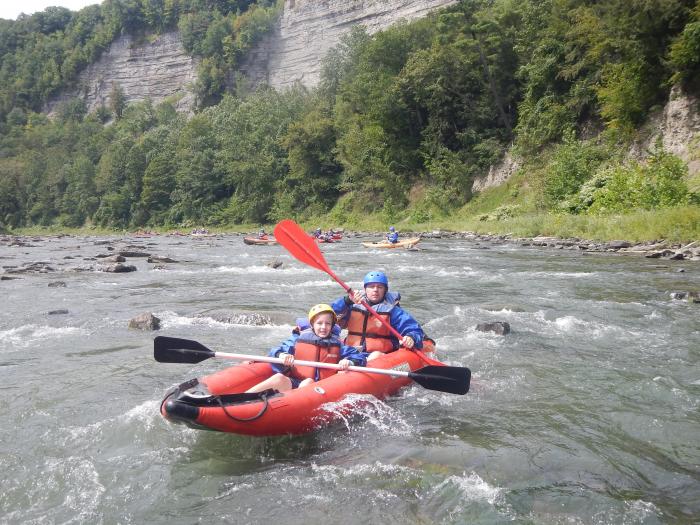 ---
River Raft Letchworth for Half Price with Adventure Calls!
Where: Call / email for this sweet deal
When: This deal runs from November 26th to December 12th
Adventure Calls Outfitters is selling gift certificates for raft trips at Letchworth State Park at the discounted price of $25.00 per person - which is a savings of 50%! The certificates are valid indefinitely. Call (888)-270-2410 or email aco.rafting@gmail.com and they'll gladly help you with your purchase!
---
Wolcott Farms Horse Ride & Party Deals!
Where: Wolcott Farms 4 Seasons of Fun (4085 Quakertown Rd Warsaw, NY)
When: Saturday, November 26th 9AM-4pm
Visit Wolcott's on Shop Small Saturday and score plenty of deals, like:
20% off pony ride birthday parties
15% off sleigh/wagon rides
10% off horseback riding lessons
Visitors can book on Saturday or buy a gift certificate to use at a later date. Don't miss out on this uniquely wonderful experience!