There's gifts out there made locally and only available at mom & pop gems - right here in Wyoming County! So here's a Shop Small Saturday rundown to help you save money, find the perfect gift and help you enjoy a mirth-filled start to the holiday season.
SPOILER - we snuck in some Black Friday goodness in here as an appetizer (because we LUV U).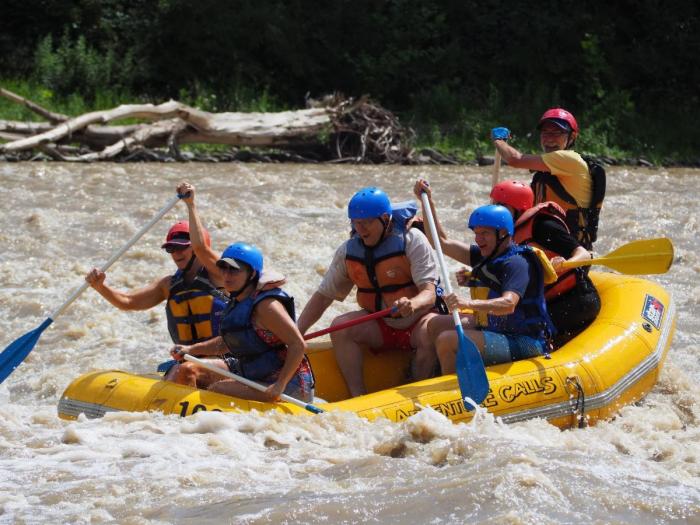 Give the gift of rafting with Adventure Calls!
Give the Gift of River Rafting
Where: Adventure Calls Outfitters River Rafting
When: Anytime before 12/16/23
If you're wondering what to have Santa bring this year any of the adventure seekers or nature lovers you know, Adventure Calls Outfitters (ACO) has just the thing. A gift certificate for one of their raft trips at either Letchworth State Park or on the Salmon River (Pulaski, NY) would certainly be a unique present for your co-workers, family members, and loved ones this holiday season, guaranteed to create fond memories that will last a lifetime.
In appreciation of your support of our locally owned small business ACO is offering a special 50% discount on any gift certificate purchased by 12/16/23. Simply call; (888)-270-2410 or email aco.rafting@gmail.com and mention this offer to receive the discount. Your certificate(s) and a copy of our current flier will be mailed to an address of your choosing once payment is received.
Thank you for considering Adventure Calls Outfitters, Inc. today and for supporting the Shop Small movement!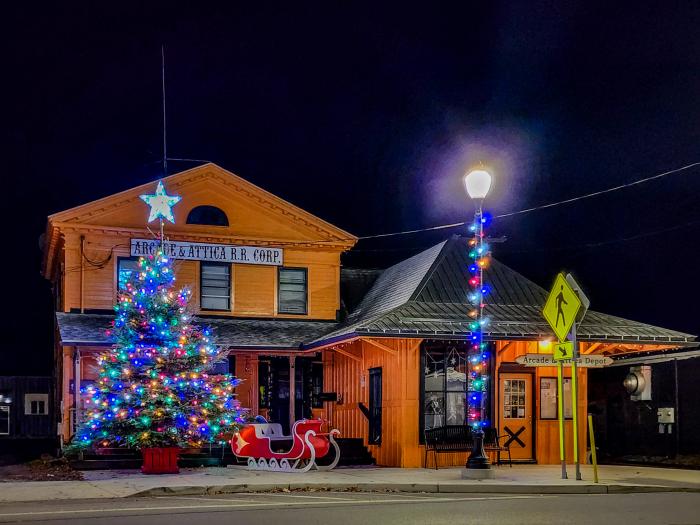 Railfan Gifts & More at the A&A!
Arcade & Attica Railroad Merch Deals & Discounts
Where: Arcade & Attica Railroad (278 Main Street, Arcade, NY)
When: Friday, November 25th & Saturday November 26th 9AM-5PM
The Arcade & Attica (A&A) Railroad Gift Shop will be open for Black Friday & Shop Small Saturday from 9am -7pm – offering 15% off in our Gift Shop! They have everything from A&A apparel, Christmas ornaments, toy train sets, conductor hats, photo frames, train books, and so much more!
---
Anniversary Sale @ Arcade Junction Antiques in Arcade
Where: Arcade Junction Co-Op Antiques (320 Main Street, Arcade, NY)
When: Saturday, November 26th from 11AM-5PM
Arcade Junction will be celebrating its 11th Anniversary with 20% off throughout the store. There will be refreshments, basket giveaways and more. Come celebrate and shop over 7,500 square feet of choice antiques!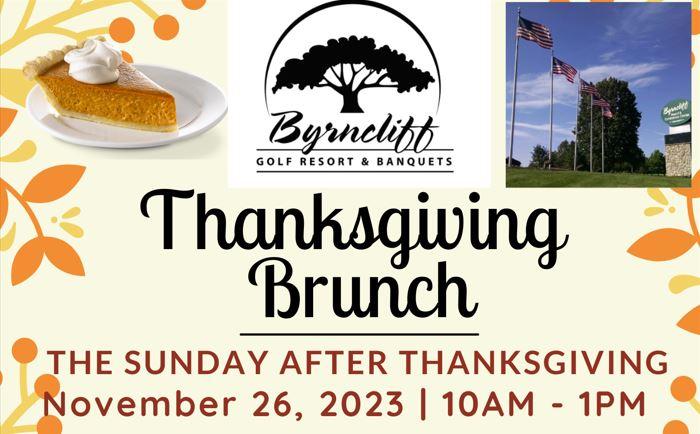 Brunch Buffet @ Byrncliff!
Sunday Thanksgiving Brunch Buffet @ Byrncliff
Where: Byrncliff Golf Resort & Banquets (2357 Humphrey Rd, Varysburg, NY)
When: November 26, from 10am-1pm
The Sunday after Thankgiving, enjoy one of the areas best brunch buffet spreads at Byrncliff Golf Resort & Banquets. Running from 10am to 1pm, enjoy made to order omelets, belgian waffles, eggs benedict, bacon, sausage & more. Looking for a repeat of Turkey Day? The buffet will also have roast turkey, seafood newburg, mashed potatoes, gravy, squash medley, stuffing, dinner rolls and housemade desserts!
RSVP today - (585) 535-7300. Price is $29.95 for adults, kids (4-10) $12.95 and 3 & under eat free!
---
Thanksgiving Specials at SilverLake Family Restaurant
Where: SilverLake Family Restaurant (105 W. Buffalo St, Warsaw, NY)
When: Daily starting at 7:30am for breakfast, lunch & dinner November 22 & 24-26
Enjoy Fish Fry specials on Friday & Saturday, Strip Steak Saturday and a Thanksgiving treats on Wednesday, November 22 & Sunday, November 26 - including fresh-carved turkey, stuffing, candied yams, choice of potatoes and a slice of pumpkin pies!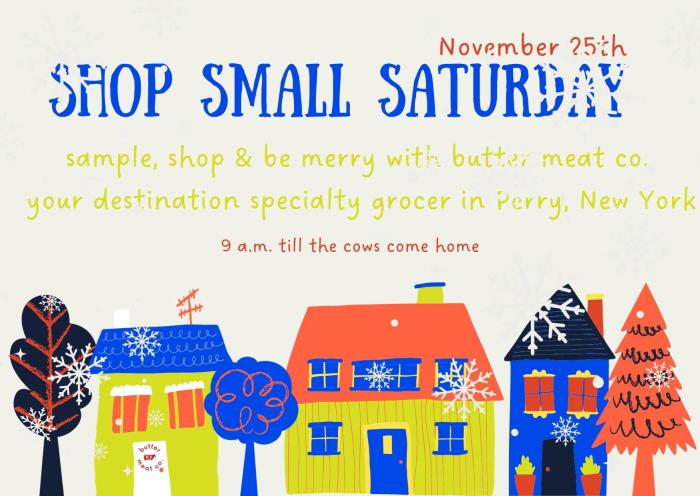 Shop Small Saturday with Butter Meat Co.!
Foodies Celebrate @ Butter Meat Co. in Perry
Where: Butter Meat Co. (1 N. Main Street, Perry, NY)
When: November 25, from 9am until the cows come home (lol)
Butter Meat Co. will be celebrating Shop Small Saturday by having delicious foodie samples, as well as gift boxes for sale including coffee, beef roasts and steaks, Upstate NY specialty foods, teas and folks who have a sweet tooth. Butter Meat Co. will also have gift card promotions. Come Shop Small in Perry!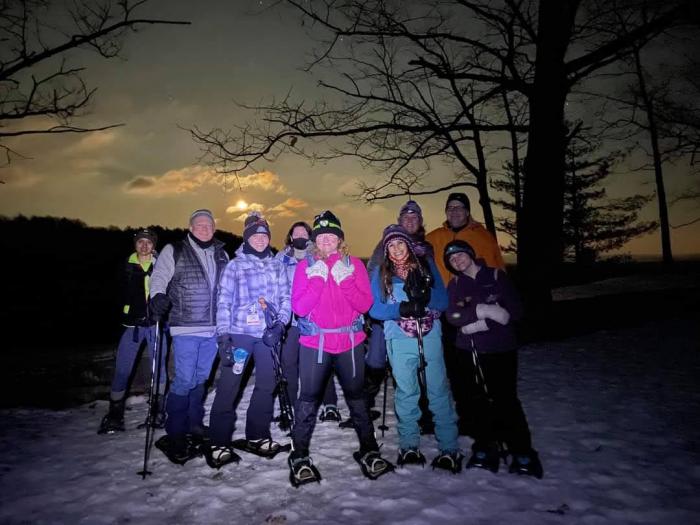 Adventure in style with Endlessly Outdoors!
Sweet Deals on Adventure @ Endlessly Outdoors Co. in Perry
Where: Endlessly Outdoors Company (8 Covington Street, Perry, NY)
When: November 24-25 & November 27
For the holiday season, give the gift of outdoor adventure & family fun! At Endlessly Outdoors Company (EOC) in Perry, you'll score some savory deals, including:
Black Friday savings include:
Goodr sunglasses are 25% off
Email subscribers receive 10% OFF TOTAL PURCHASE
Shop Small Saturday deals are:
Select Goodr sunglasses are $20
Spend $1 - $39 receive 10% off
Spend $40 - $59 receive 15% off
Spend $60 - $79 receive 20% off
Spend $80 or more receive 30% off
Cyber Monday scores include:
---
Big Savings @ Loch Life in Perry
Where: Loch Life (15 N. Main Street, Perry, NY)
When: Friday 11/24 through Sunday 11/26
Loch Life will be holding a 25% off store closing sale. Their open hours will be:
Friday, November 24th (10 - 4)
Saturday, November 25th (10-4)
Sunday, November 26th (10-2)
Come score Letchworth and Silver Lake swag, as well as plenty of adventure-wear.
---
Score Storewide Deals @ Moe Depot in Warsaw
Where: Moe Depot (91 North Main Street, Warsaw, NY)
When: November 24 - 25
Black Friday, visit Moe Depot from 10am-4pm for plenty of in-store store specials. On Shop Small Saturday, they'll again be open from 10am-4pm, offering 10% off orders of $100 or more. Shop and save this holiday season, at Moe Depot!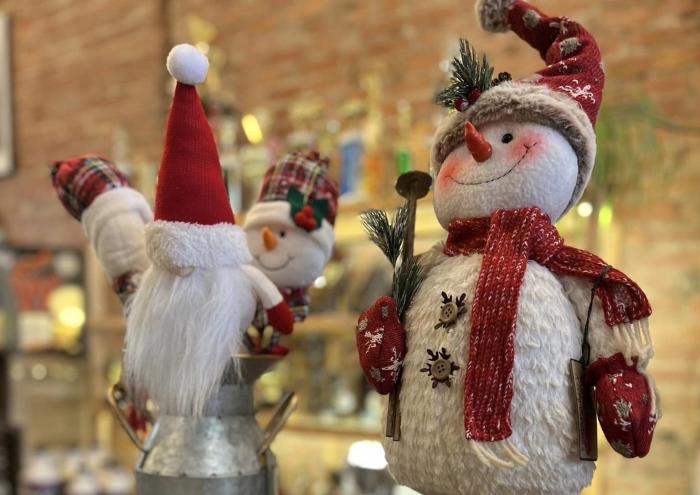 Christmas at Tackbary's in Warsaw!
Gifts, Engraving & More @ Tackbary's in Warsaw
Where: Tackbary's Trophies & Gifts (27 N. Main Street, Warsaw, NY)
When: November 25 from 9am-5pm
Tackbary's will be open 9am-5pm on Small Business Saturday, providing a holiday raffle item entry with each purchase, new holiday merchandise from local crafters and hot cocoa served all day. They also do special engravings on almost anything for that one of kind gift!
---
Party @ Silver Lake Brewing Project on Thanksgiving Eve
Where: Silver Lake Brewing Project (14 Borden Ave, Perry, NY)
When: Thanksgiving Eve, November 22, from 5-9pm
Join Silver Lake Brewing Project Thanksgiving Eve, as they will have live music from 6-9pm by Judah (funk, soul, rock) and Diner on the Run food truck starting at 5pm. There's no cover! 21 ages old and up only.
---
Paws Perrydise Savings & Puppy Daycare Deals!
Where: Paws Perrydise (63 S. Main St, Perry, NY)
When: November 24-25, starting at 8am
Paws Perrydise will be open 8am-6pm on Black Friday, then 8am-4pm Saturday. Special sales include: New Puppies 50% off daycare packages (6mos. and under); 10% any group training classes purchased; 10% off West Paw, Kong, 2Hounds & Benebone items. Services are non-refundable and must be used within 6 mos. of purchase.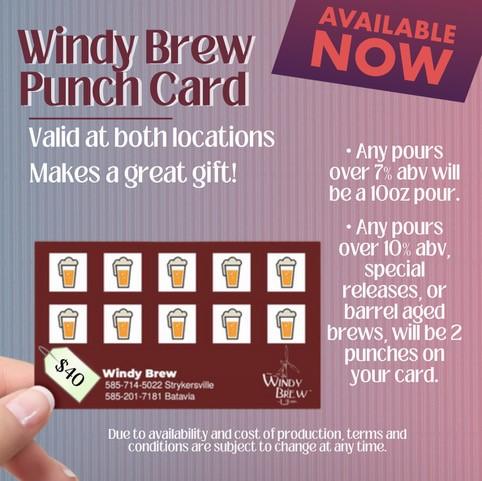 Windy Brew Mug Club & Punch Card Deals!
Join Windy Brew's Exclusive Mug Club!
Where: Windy Brew (733 Route 20A, Strykersville, NY)
When: Starting Saturday, November 25th at 4PM
Windy Brew's 2024 Mug Club is here! What's that mean for you? Well…Mug Club members receive the following deals:
Signature member ONLY mug
Free Koozie at sign up (while supplies last)
$1 off every mug of beer
BOGO on Mug Club night-Wednesday's and Special Events
1 FREE beer on your Birthday
FREE 5oz. pour of new releases
10% off merchandise (excludes limited release items)
Valid at both locations!
Get all this goodness for just $100 – covering all of 2024! And if you join the club in November, you will enjoy the savings immediately!
Also available – PUNCH CARDS! Any pours over 7% abv will be a 10oz pour. Any pours over 10% abv, special releases or barrel aged brews, will be 2 punches on your card. This does not include beers over 7%. NO refunds, other discounts will be given. $3 replacement for lost cards.
---
Specials, Sales & More @ Chaffee Chick Design
Where: Chaffee Chick Design (78 S. Main St, Delevan, NY)
When: November 27 through December 1
specials going on next week for all your checks and envelope needs. Boxes of 91663/92663 double-window envelopes. (Standard and self-seal); One week special 11/27-12/1 in stock while supplies last, at 2019 catalog prices! Limited supply, in store sales, previous and orders placed before November 17th excluded, no holds and sorry but no deliveries. Cash or check payments only for this rate. Place high security check orders/re-orders this week and get a special EZ Shield upgrade for at no additional charge. For extra strength security. All new customer check orders, offer free shipping on 500 checks or more!
---
For regular updates on exciting happenings in our community, follow us on Facebook & Instagram - don't forget to tag us using #WyCoApproved.