We're here to help you enjoy amazing food prepared by our local restaurants - so here's a regularly updated list of which area establishments have takeout, delivery & more. Please support these amazing small businesses by clicking on the links below and following them on social media! (LAST UPDATED 3/27/20)
Arcade:
Arcade Village Cafe - takeout or curbside pickup available for all customers. Call (585) 492-4608.
Arcade VFW - takeout & curbside pickup available. Call (585) 492-2668.
John & Mary's - open for takeout & deliveries for customers. Call (585) 492-0880.
Theo's Family Restaurant - open 8am-8pm daily offering curbside pickup and delivery to the greater Arcade area including surrounding towns. Call (585) 492-0105.
Bennington:
Castile:
Carney's Market - open for groceries, takeout & delivery available. Call (585) 493-5494.
Cowlesville:
Java:
Perry:
East Hill Creamery - their store is open and they have raw-milk cheeses, some cured meats, and other items. They also have cheese vending machine out front that is open 24 hours a day. For more info call (585) 237-3622.
For the Love of Flour - takeout & curbside pickup available. Open Tues-Fri 8:30AM-2:30PM & Sat 9-3PM. Call (585) 322-0807.
Lumber Yard Restaurant - takeout meals are available on Thurs - Sat from 3-7pm. Delivery also available in the Village of Perry. Call (585) 237-3160.
Silver Lake Brewing Project - curbside delivery (pre-paid w/ credit card phone-call orders only). Hours Wed-Thurs 5-7pm, Fri 3-7pm, Sat 12-5pm & Sun 12-3pm. Call (585) 969-4238.
The Club at Silver Lake - takeout and curbside pickup available Wednesday - Saturday 11am-7pm. Call (585) 222-5253.
Pike:
Erin's Water Street Cafe - takeout & curbside meals available. Hours 7-10AM for breakfast and open for dinner at 3:30PM. Call (585) 493-5950.
Silver Lake:
Camp Asbury - serving drive-thru takeout March 26, 27 & April 1, 2 from 4–6PM. Specials every day. Call (585) 237-5262.
Silver Springs:
Grateful Grill - open for takeouts & curbside pickups 12-8pm and delivery 4-8pm normal business days. Call (585) 228-1159.
Strykersville:
Windy Brew - takeout available for food & beer. Open Friday 4-8PM & Saturday 2-6PM. Call (585) 805-4006.
Varysburg:
Warsaw:
Amber Lantern Brewing - takeouts and limited delivery between 11AM-8PM, Wednesday-Saturdays till further notice. Call 585-786-3559.
Bud's Delicatessen - takeout & curbside pickup Monday - Friday from 7M-3PM. Call (585) 786-5194.
Vertical Cafe - takeouts, curbside service & limited delivery available (Monday-Friday between 11AM- 3PM). Call (585) 786-8181.
Wyoming:
Wyoming Inn - curbside pickup and local delivery available (as available). Open on Fridays serving lunch from 11AM-2PM & dinner from 4:30-8:30PM. Please call or text (585) 330-4408 to order.
Follow us on Facebook & Instagram for regular updates on businesses and happenings in our community.
Disclaimer: This list is being provided due to the Coronavirus (Covid19) pandemic. Information was known to be accurate at the time of release and will be updated as information is received. To be added to the list contact at info@gowyomingcountyny.com.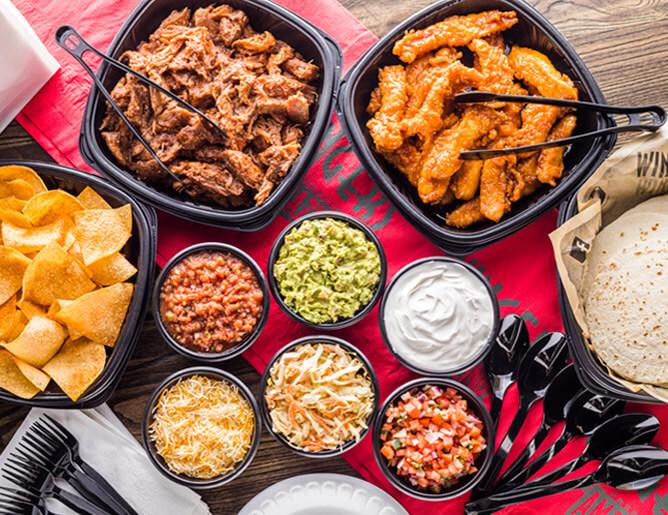 Takeout - Delivery - Curb Side Service!