During the Covid crisis, we want everyone to remain safe, while giving you a chance to enjoy your family, explore the outdoors & support our local restaurants. Here's a list of activities you can do from the comfort of your living room - or in the peace and serenity of nature - followed by our open restaurant list! (LAST UPDATED: 5/20/20)
Exciting at-home activities:
Family Activity Center (Arcade) - curbside delivery of crafts & activities - including paints, stitching/sewing crafts and more! Packages available. Call or text (716) 353-6703 to order.
For The Love of Flour (Perry) - Get a delicious build-your-own cookie kits. Call (585) 322-0807 for more information & to order.
Virtual fun & entertainment:
Creekside Fabrics Quilts & Yarns (Arcade) - Facebook Live chats Monday-Friday at 3pm. Get a tour, learn about upcoming sales and hear about exciting things Sandy has been up to. Tune in!
Endlessly Outdoor Company (WyCo) - take the Stay Adventurous Challenge! Here are ideas to stay active for at least 30 minutes every day by encouraging you to improve your muscular strength, cardiovascular endurance, positive mindset and of course your ability to complete simple educational tasks like using a map and a compass. Click here to complete your adventurous goals!
Outdoor Activities:
Wyoming County Geocaching Trail - find 10 of 12 geocaches hidden around the county and earn a unique one-of-a-kind wooden nickel. Now's the time to have a grand adventure!
Beaver Meadow Audubon Center - immerse yourself in over 320 acres of beautiful open woods and peaceful marshlands while hiking eight miles of trails.
Genesee Valley Greenway - hike this +90-mile trail along an old level railway bed that passes through woodlands, wetlands, river and stream valleys, rolling farmlands and steep gorges.
Letchworth State Park - visit Letchworth's over 14,000 acres, including 66 miles of trails. Can't make it there? Enjoy a virtual 360-tour of some of the Park's most beautiful locations!
Silver Lake State Park - spend time listening to the sights and sounds of the lake, or bring your canoe or kayak and enjoy a paddle. The wildlife here is plentiful!

---
We're here to help you enjoy amazing food prepared by our local restaurants - so here's a regularly updated list of establishments that offer takeout, delivery & more. Please support these amazing small businesses by clicking on the links below and following them on social media!
Arcade:
Arcade Village Cafe - takeout or curbside pickup available for all customers. Call (585) 492-4608.
John & Mary's - open for takeout & deliveries for customers. Call (585) 492-0880.
Little Red Caboose - open for takeout. Hours are Mon-Sun 11:30AM-8PM. Call (585) 492-0222 or (716) 560-8393.
Nellie's Restaurant - open for takeout & drive-thru window. Friday 11AM-8PM. Call (585) 492-5531.
Theo's Family Restaurant - open 8am-8pm Tues-Sun, offering curbside pickup and delivery to the greater Arcade area including surrounding towns. Call (585) 492-0105.
Attica:
Bliss:
Bliss Bar & Grill - offering take out Friday & Saturday from 4-8PM. Fish fry on Friday plus full menu - pizza, wing and sub specials on Saturday. Call (585) 322-7700.
Castile:
Carney's Market - open for groceries, takeout & delivery available. Call (585) 493-5494.
Cowlesville:
Gainesville:
Java:
Perry:
East Hill Creamery - their store is open and they have raw-milk cheeses, some cured meats, and other items. They also have cheese vending machine out front that is open 24 hours a day. For more info call (585) 237-3622.
For the Love of Flour - takeout & curbside pickup available. Open Tues-Fri 8:30AM-2:30PM & Sat 9-3PM. Call (585) 322-0807.
Lumber Yard Restaurant - takeout meals are available on Fri & Sat 3-7PM, Sun 12-4PM. Delivery also available in the Village of Perry. Call (585) 237-3160.
Silver Lake Brewing Project - curbside delivery (pre-paid w/ credit card phone-call orders only). Hours Wed-Thurs 5-7PM, Fri 3-7PM, Sat 12-5PM & Sun 12-3PM. Call (585) 969-4238.
Sweet Sarah's - takeout available. Open every day from 2-9PM. Call (585) 237-0187.
Pike:
Erin's Water Street Cafe - takeout & curbside meals available. Hours 7-10AM for breakfast and open for dinner at 3:30PM. Call (585) 493-5950.
Pike Pizza Shed - takeout available. Hours are Mon-Thurs, 10AM-9PM, Fri 10AM-10PM, Sat 10AM-9:30PM, Sun 3-9PM. Call (585) 493-5990.
Portageville:
Letchworth Pines - takeout & curbside orders available. Open Thurs–Sat 4-8PM (orders can be places starting at 3PM). Call (585) 468-2166.
Silver Lake:
Asbury Retreat Center - serving drive-thru takeout April 22, 23, 29, 30, May 6, 7 from 4–6PM & May 10 11AM-1PM. Specials every day. Call (585) 237-5262.
Silver Springs:
Grateful Grill - open for takeouts & curbside pickups 12-8pm and delivery 4-8pm normal business days. Call (585) 228-1159.
Strykersville:
Windy Brew - takeout available for food & beer. Open Friday 4-8PM & Saturday 2-6PM. Call (585) 805-4006.
Varysburg:
Warsaw:
Amber Lantern Brewing - curbside delivery only. Hours Thurs-Sat 4-8PM. Crowlers of ALBC brews soon for curbside delivery. Call 585-786-3559.
Bud's Delicatessen - takeout & curbside pickup Mon - Fri from 7M-3PM. Call (585) 786-5194.
DiSalvo's Pizzeria - takeout and FREE delivery daily. Open Sun - Thurs 11AM-11PM, Sat-Sun 11AM-12AM. Call (585) 786-2249.
Lantz's Bulk Foods Deli & Cafe - takeout orders & local delivery are available. Store hours are Mon-Fri 7AM-5PM, Sat 7AM-4PM. Breakfast hours 7-11AM, lunch 11AM-2:30PM Mon-Sat. Save 15% on any order with a grocery purchase of $25 or more! Call (585) 786-3710.
Laurie's Restaurant - takeout and delivery orders available. Open Mon-Sat, 11:30AM-7PM. Call (585) 786-2108.
Taco Bell - drive thru only. Open Sun-Thurs 10AM-10PM, Fri-Sat 10AM-11PM. Order through the Taco Bell mobile app. Call (585) 228-2446.
Vertical Cafe - takeout and curbside pickup available. FREE delivery 11AM-2PM locally. Open Mon-Fri 7AM-3PM Call to order (585) 786-8181.
Yummies Ice Cream - drive thru & walk up window open - pint & soft custard sales. Open 12-9:30PM daily. Call (585) 786-0430.
Wyoming Inn - curbside pickup and local delivery available (as available). Open on Fridays serving lunch from 11AM-2PM & dinner from 4:30-8:30PM. Please call or text (585) 330-4408 to order.
Follow us on Facebook & Instagram for regular updates on businesses and happenings in our community.
Disclaimer: This list is being provided due to the Coronavirus (Covid19) pandemic. Information was known to be accurate at the time of release and will be updated as information is received. To be added to the list contact at info@gowyomingcountyny.com.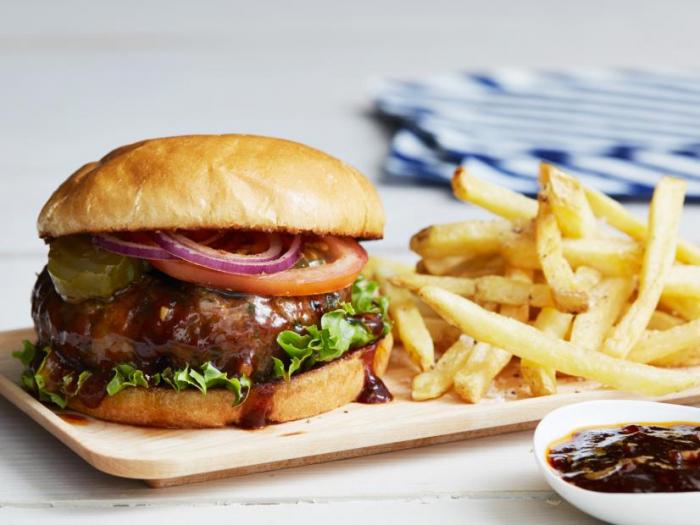 Support Local Restaurants!