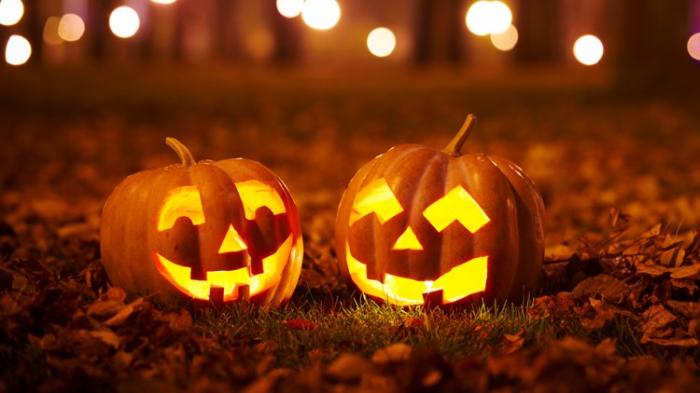 Below is a roundup of safe, family-friendly Halloween events & activities for you and your family this season:

Arcade

Arcade's Trunk or Treat
Crosstown Alliance Church - Saturday, October 31 from 1pm - 3pm
On Halloween Day, come out for a free, kid-friendly, and safe trick-or-treating event the whole family will enjoy! The church parking lot will be filled with decorated cars, costumes, and tons of candy! It's going to be a fun afternoon!
Attica
Visit Attica's Scarecrows
From October 18 through November 3, businesses & residents in the Village of Attica will be decorating scarecrows - so come visit them! This is a fun family-friendly way to enjoy people's creativity, and to explore this beautiful downtown and their many wonderful businesses.
Perry

Charcoal Corral & Silver Lake Twin Drive-In (SOLD OUT! SOLD OUT! SOLD OUT!)
Friday, October 30th at 5:30pm

Come in costume for Halloween fun! The cost is $10 per car entry fee (includes all in the car with a seatbelt) and will cover:

Treats at the ticket booth on entry
Trunk or treats throughout the Drive-In Area
Prizes for Best Costumes
Glow Mini-Golf for all in costume!
Halloween themed family movie on the Big Screen

Trunks with Treats will be from local businesses, and ALL ENTRY FEE proceeds will be donated to Suzanne's Comfort Care Home in Perry. Come out and enjoy this family-friendly Halloween event!
Prehistoric World
Saturday, October 31, 12-6:30pm

Spend Halloween with the Zoo Crew! Prehistoric World will be holding a Halloween costume contest! Best adult costume gets a pumpkin full of candy plus a free animal feeding. Best child costume gets a pumpkin full of candy and a free animal feeding. Winners will be announced at 6:00pm!
Saturday, October 31, 2-5pm
Rib & Bristket BBQ Trunk or Treat! Pick up your BBQ, goodie bags for the kids and stop at their photo booth and enter your picture to win prizes! BBQ includes mac salad, baked beans and cornbread for $13.50.
Strykersville
Virtual Halloween Constume Contest!

Windy Brew decided to canced their annual Halloween party due to COVID, so instead they are holding a VIRTUAL HALLOWEEN COSTUME CONTEST!

Winner gets a 25$ gift certificate to use at the brewery.

Stop in before Halloween to stock up on your favorite BOOOOze.
Warsaw
Friday, October 30

Friday Fright Night! (7:30PM)

It's a super scary evening at the Artisan Villa! $10.00 per person (bring a non-expired nonperishable food item and get 1/2 off) Call 585-786-8766 to book

Saturday, October 31

Kid & Covid-Friendly Halloween Experience (11AM - 4PM)

Come to a fun filled afternoon through the yard of the Artisan Villa. Enjoy the witches house, the mad scientist laboratory, the pirate ship, the hazardous waste dump site, the bone yard and the creepy clown fun tent. Each child will leave with a goodie bag. Cost will be $5 a person. Reservations required - max number of 10 per group with at least 1 adult. Call 585-786-8766 to book.
Vertical Cafe
Saturday, October 31, from 5PM - 8PM
As they do every year, Vertical Cafe will be open late Halloween Night - dressed up and ready to serve. In order to reduce crowd size inside, weather permitting, they will be set up outside where the kids can spin the "trick or treat wheel" for prizes. There will be candy for everyone and the store will be open to the public where they will have drinks and baked goods for purchase. So put on your best costume (adults too) and stop by!
Village of Warsaw
The Village of Warsaw will have a Kiwanis Halloween Parade at 5PM from Monument Circle to the Fire Hall along Main Street - check it out!
Yummies Ice Cream
Saturday, October 31, 5:30-7:30pm
Yummies is partnering with Valley Chapel again this year to host a FREE trunk-or-treating event. Fun, decorated trunks will be stocked with candy from 5:30-7:30 on Halloween at Yummies. Yummies will also be scooping a special Halloween flavor for dressed up trick-or-treaters!

For regular updates on exciting happenings in our community, follow us on Facebook & Instagram - don't forget to tag us using #WyCoApproved.

Want to spend the night in a haunted house, check out these haunted locations!