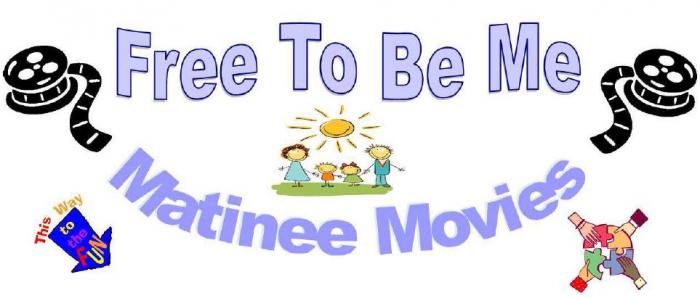 It's incredibly important to be inclusive and accessible so everyone can enjoy the amazing experiences we have in Wyoming County. This year, the Autism Nature Trail will be completed in beautiful Letchworth State Park. This will allow those with autism, especially children and their families to enjoy the outdoors in an environment that was designed for them!
We are also excited to share other amazing experiences you can have here in Wyoming County, including at Spotlight Theater in Warsaw! They've launched their Free To Be Me Matinee Movie Experience, which invites everyone to experience the enjoyment of watching their favorite movies on the big screen!
Here's everything you need to know about this innovative and unique program:
Free To Be Me – Matinee Movie Experience
For many families, going to see a movie is an entertaining way to spend time together. But for kids with autism and other disabilities, the traditional movie experience may be overwhelming. The loud sounds and the dark can be challenging, and the need to watch the movie in silence can be hard for kids. For families that have children with autism, going to a movie theater together is simply not an option.
Fortunately, Spotlight Theater in Warsaw has recognized the need to offer sensory-friendly movie viewings! Spotlight has had families book parties specifically so their children and friends could enjoy a movie in an environment that best suited them. Now Spotlight wants to make sure they extend this opportunity to everyone!
The second Saturday of a new PG or PG-13 movie will be a Free To Be Me Matinee Movie Experience at Spotlight. As part of this experience:
Lights will be dimmed and not off
There will be limited trailers shown
No commercials will be shown
The volume of the movie will be lowered
Everyone is encouraged to get up and dance, sing to a song, pace the floor & enjoy the movie as you see fit!
Closed Captioning glasses & cup units available, as well as headphones.
Spotlight is a full service movie theater featuring three movie screens, comfortable seating and a full concessions counter serving popcorn, candy, beverages and more! Spotlight shows first-run movies and current hits, so please visit their website and Facebook pages for updates on current and upcoming movies, dates and show times.
If you have questions on this program, wish to book a theater for a private party, or on any current or upcoming releases, call (585) 786-2222.
---
Follow us on Facebook & Instagram for regular updates on exciting happenings in our community - and don't forget to tag us using #WyCoApproved.