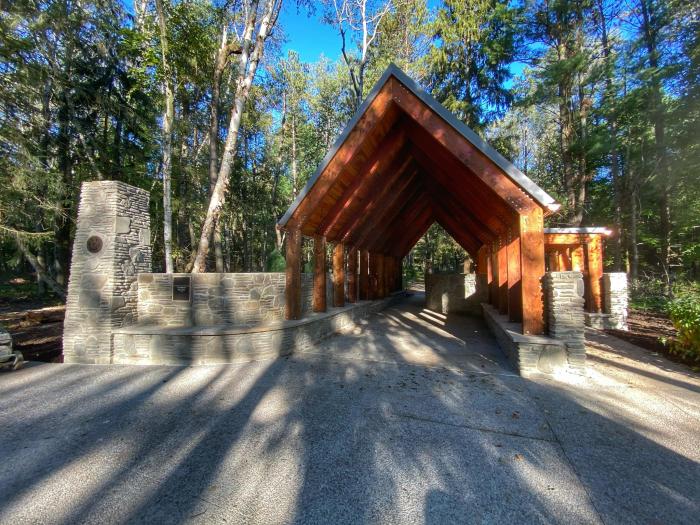 Experience & Explore the Autism Nature Trail:
The Autism Nature Trail at Letchworth State Park (The ANT) is a first-of-its-kind, interactive experience in nature, designed specifically for those with autism spectrum disorder (ASD) and other developmental differences.
The ANT is an ADA-compliant one-mile looped main Trail with eight stations at various intervals, offering a range of experiences from quiet engagement to active exploration and adventure. Activities along the Trail support and encourage sensory perception, while also providing enjoyable activities for visitors of all abilities and ages. The sensory stations engage each individual's auditory, visual, tactile, vestibular and proprioceptive processing, using nature and natural materials as the tools for skill-building. The ANT's natural setting allows for safe social distancing and planned interaction throughout the experience of the Trail.
Sensory stations and other features of the Autism Nature Trail include:
Sensory Station, has two different platforms where a collection of leaves, moss, fossils, animal fur, acorns and other objects are to be touched, handled, and even smelled;
Sunshine Slope, a gentle maze in an opening that includes a viewing platform, three cocoons, and an "Alone Zone;"
Music Circle, where a variety of nature-inspired musical instruments encourage creativity, either alone or with others;
Curiosity Corner, an open space with a gliding seat, ant-shaped boulders, and access to a cut-through back to the beginning of the trail;
Reflection Knoll, a quiet point halfway on the trail under a canopy of trees, with etchings of woodland creatures hidden in the boulders;
Meadow Run and Climb, a place with paths to run, jump and balance along serpentine beams and an obstacle course;
Design Zone, where visitors can manipulate materials from along the trail into patterns and structures;
Playful Path, a place of twisting paths with different surfaces including coarse gravel, log rounds, and sand;
Caroline's Nook, an area of carefully spaced seating set under a natural canopy;
Celebration Station, as the final stop on the trail, this area has a place for visitors to express themselves through writing and drawing about their experiences on the trail.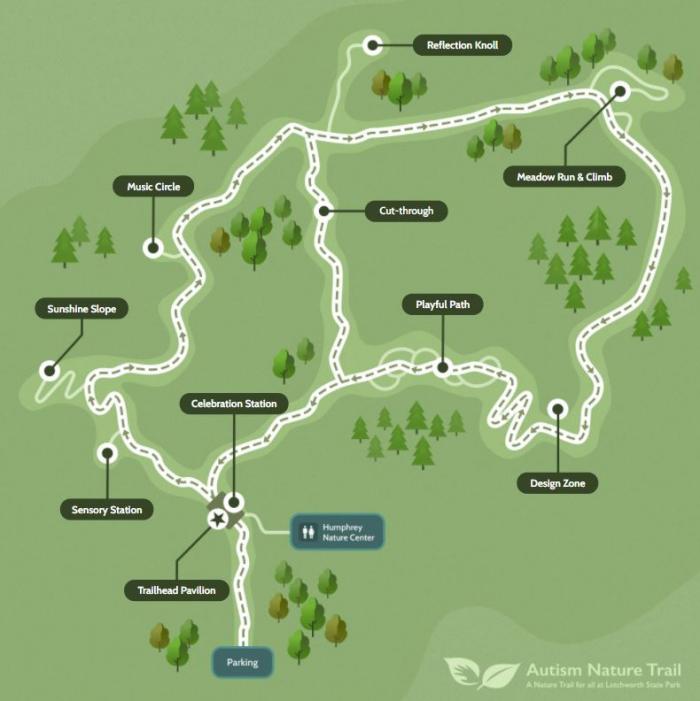 The ANT is located adjacent to the Humphrey Nature Center near the Castile Entrance to Letchworth State Park. The ANT entrance is halfway up the sidewalk from the parking lot toward the Humphrey Nature Center. The Trail is one mile long with 38 stone markers ("vertical ants") visible at all times.
The ANT begins and ends at the same location—a timber frame structure called the Trailhead Pavilion on the way in and the Celebration Station on the way out.
Visitors are welcome for self-guided hikes anytime the park is open and programming with trained staff from Camp Puzzle Peace is also available at scheduled times.
Combating Social Isolation & Encouraging Inclusivity Statistics show that young people with autism spend disproportionate amounts of time indoors, often finding comfort in digital activities which results in social isolation. This disconnectedness not only affects individuals with ASD but also can affect caregivers and entire families. As a result of sequestering due to COVID-19, many people can relate to this isolation with everyone now having a clearer understanding of feeling cut off from the world outside. The ANT is designed as a series of accessible and safe outdoor spaces in nature, yet far from the distractions and often overwhelming stimuli of everyday outside life.
Click here to to learn more about The Autism Nature Trail at Letchworth State Park.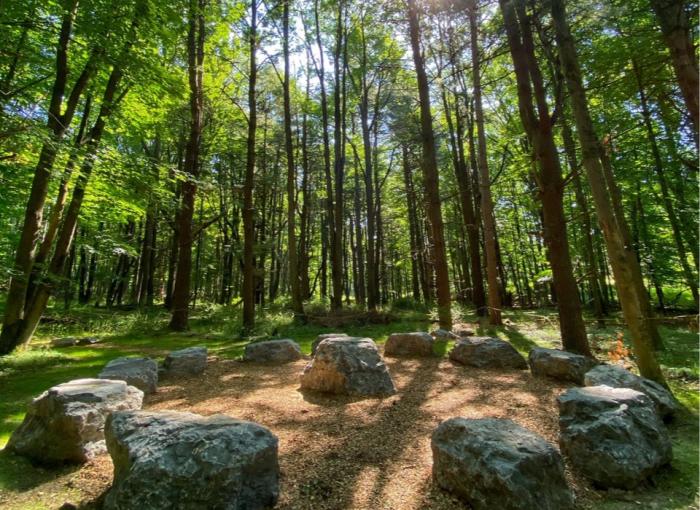 Other nearby autism-friendly experiences include:
Spotlight Theater (Warsaw) - "Free to be Me" Matinee Movie Experience:
Spotlight Theater in Warsaw has recognized the need to offer sensory-friendly movie viewings! Spotlight has had families book parties specifically so their children and friends could enjoy a movie in an environment that best suited them. Now Spotlight wants to make sure they extend this opportunity to everyone!

The second Saturday of a new PG or PG-13 movie will be a Free To Be Me Matinee Movie Experience at Spotlight. As part of this experience:

Lights will be dimmed and not off
There will be limited trailers shown
No commercials will be shown
The volume of the movie will be lowered
Everyone is encouraged to get up and dance, sing to a song, pace the floor & enjoy the movie as you see fit!
Closed Captioning glasses & cup units available, as well as headphones.
If you have questions on this program, wish to book a theater for a private party, or on any current or upcoming releases, call (585) 786-2222.