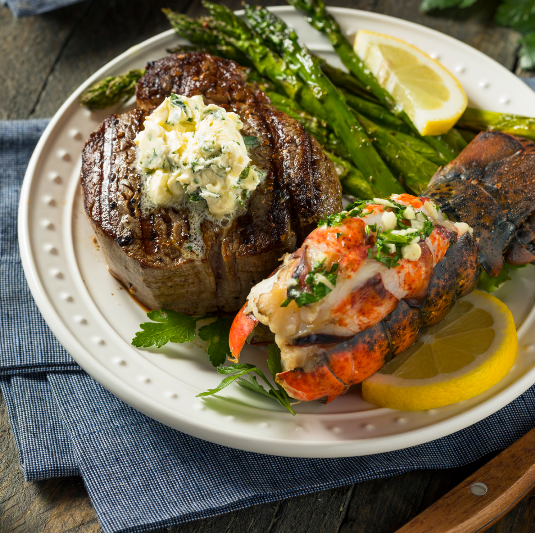 We have plenty of ideas to ring in 2022, and follow that up by connecting with our beautiful natural landscape on New Year's Day. Here are suggestions on New Year's Eve Foodie Fun, Festivities & First Day Hiking adventures you can enjoy to say goodbye to 2021 and hello 2022!
Foodie Fun - Restaurants in Wyoming County Open for New Year's Eve:
Byrncliff Golf Resort & Banquets (Varysburg)

Enjoy dinner and dancing New Year's Eve at Byrncliff. Dinner starts at 3pm with prime rib and Tuscan salmon oscar. The DJ & dancing begins at 8:30pm featuring Scott's Rockin' - and at midnight - a celebratory champagne toast!
Stay the night with a New Year's overnight package - from $309.99 per couple you get lodging, dinner & New Year's Brunch!
Begin 2022 with a New Year's Day champagne brunch buffet from 9am to 12noon. The buffet includes omelets, waffes, pancakes, homefries, bacon, sausage, ham, fresh fruit, toast, pastries, drinks & more!
Call 585.535.7300 to reserve your dinner/brunch spot!
Ferrandough's Pizzeria (Attica)

Show your love with pizza! Ferrandough's is offering $60 gift certificates for $50 and a $30 gift certificates for $25. Buy and save!
The Prospector (Attica)

Wrap up 2021 in style with

prime rib, lobster tail & steak

at the Prospector, New Year's Eve from 4-8pm. All dinners include salad, potato and shrimp cocktail! Call 585.591.2474 for more info.
Want to plan some exciting culinary adventures in 2022? We got you!
---
New Year's Eve Festivities in Wyoming County:
3…2…1… Happy New Year Arcade!

Ring in the New Year with a ball drop on Main Street in Arcade! Enjoy family-oriented games, a photobooth and more - fun for all ages. Free food and hot chocolate. The festivities start at 9PM and go until the ball drops at midnight. Come ring in 2022 in Arcade.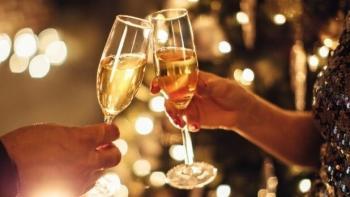 After The Food & Festivities – Enjoy A First Day Hike in Wyoming County!
Start 2022 off right with a First Day Hike (or 2, or 3, or 4!) at Letchworth State Park! There will be several hikes taking place throughout the park during the day, so pick the one that sounds like the most fun for you! Pre-registration is recommended for each program by contacting the Humphrey Nature Center, 585-493-3682. Due to COVID-19 pandemic, all programs will follow social distancing and face covering guidelines. Click here for a map of all the trails in Letchworth!
The First Day Hikes in Letchworth State Park are:
Agents of Discovery Mission – Start this self-guided adventure at the Humphrey Nature Center and use your smartphone to explore the hidden secrets of human and natural history in the heart of Letchworth State Park. Either download the FREE Agents of Discovery app and Letchworth First Day Hike Mission ahead of time or use the wifi available at the Humphrey Nature Center to download before starting your adventure. 10am-5pm.
First Sunrise Hike – Witness the first sunrise of 2022 over the breathtaking gorge of Letchworth State Park. This easy hike on mostly level ground offers wonderful views and great photo opportunities. 1 ½ hours, 1 mile. Meet at South End – Humphrey Nature Center. Start time is 7am.
First Day Hike to Hogsback Overlook – Enjoy a guided hike along the Highbanks Trail with great views of the Genesee River. The Hogsback Overlook provides great views of a unique geological feature of the gorge within Letchworth State Park. 1 ½ hours, 1 ½ miles. Meet at North End – South Highbanks Shelter. Start time is 10am.
First Day Hike on the ANT – The Autism Nature Trail (ANT) at Letchworth State Park, which first opened in October 2021, is a first of its kind inclusive trail that highlights the interests and abilities of all users. 1 ½ hours, 1 mile. Meet at South End – Humphrey Nature Center. Start time is 10:30am.
First Day Waterfalls Hike – Join us for a hike to Inspiration Point, the Glen Iris Fountain and Middle Falls. This more moderate hike offers incredible views and explores exotic trees, as well as state and national champion trees. 2 hours, 2 miles. Meet at South End – Humphrey Nature Center. Start time is 1pm.
First Day Hike to Mt. Morris Dam – Join Park Ranger Tom Wenzel from the U.S. Army Corps of Engineers for a guided hike with wonderful gorge views and interesting perspectives of the Mt. Morris Dam. Learn all about the Dam's functions and its importance to communities between Letchworth State Park and the City of Rochester. 1 ½ hours. 2 miles. Meet at North End – South Highbanks Shelter. Start time is 1pm.
Another excellent First Day Hike is at Beaver Meadow Audubon Center in North Java. With 8 miles of trails, experience a self-guided hike through 324 acres of serene open woods, gorgeous marshlands and picturesque meadows. If there's enough snow, strap on your snowshoes and make it a real family fun adventure! Plan your trek now by checking out Beaver Meadow's trail map.
For regular updates on exciting happenings in our community, follow us on Facebook & Instagram - don't forget to tag us using #WyCoApproved.