Whether you have scheduled a vacation packed with family fun or you live local and are looking for a change of activity, Western New York's Wyoming County is rich with family and kid-friendly activities for everyone to enjoy. Kid-friendly activities in Wyoming County range from outdoor fun, mini golf, exotic animal adventures and dinosaur museums! Take a look below at 6 family and kid-friendly activities you don't want to miss while you are in Wyoming County.


Starting off our family and kid-friendly activities is the Arcade and Attica Railroad offering scenic and interactive rides through beautiful Wyoming County. Open to families with children of all ages, this railroad offers regular rides down the tracks as well as themed rides such as Kids Day Weekend, Murder Mystery, or WWII rides. Complete your entertaining family railroad excursion with a stop at the Little Red Caboose in Arcade, NY for a delicious scoop (or three!) of ice cream in a train caboose turned ice cream shop and mini golf!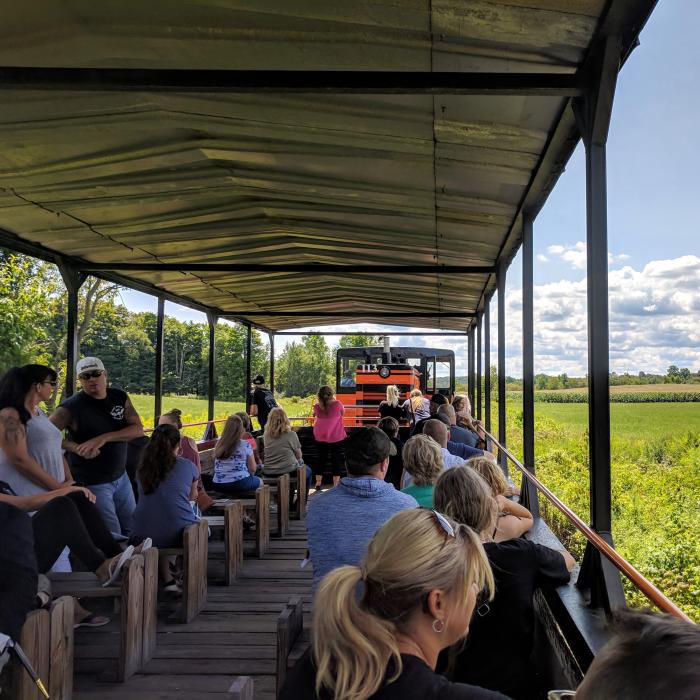 Arcade and Attica Railroad
There is an abundance of outdoor family friendly activities and trails offered in Letchworth State Park, one of the prized pieces however is the Autism Nature Trail. Located near the Castile entrance to the park, this 1 mile loop provides a mixture of active and relaxing stations for those with ASD. There are 8 unique stations of quiet engagement to active exploration and adventure, you and your family can stop and enjoy an inclusive experience for children of all ages. Once you have completed your loop (or go around again!) you can take a trip through the rest of this beautiful park and view the Upper, Middle and Lower Falls!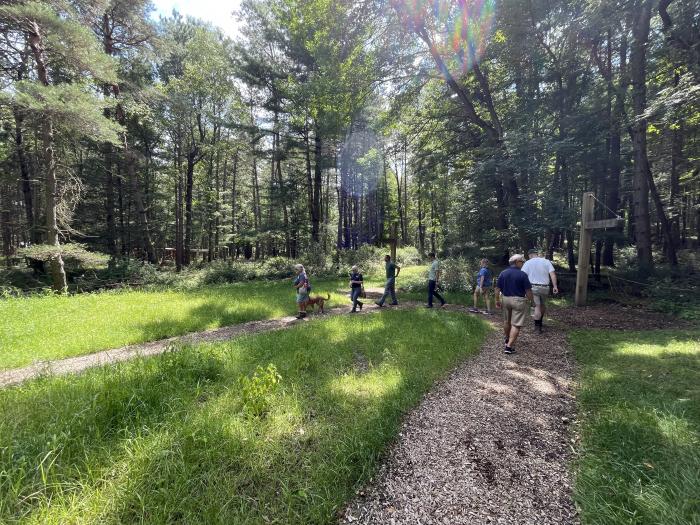 Autism Nature Trail
A must-have stop on your family adventure in Wyoming County is the Charcoal Corral located in Perry, NY. Whether you are looking to stop and enjoy a family meal through their pizza and corral section or enjoying one of their many specialty nights, the food is delicious and always tastes better when you stop at their ice cream parlor after! While you wait for your food, you can check out their arcade full of exciting prizes or also take a swing at their 18-hole mini golf course! Finish your family night with their double-feature twin drive-in complete with lawn seating and playgrounds for the kids!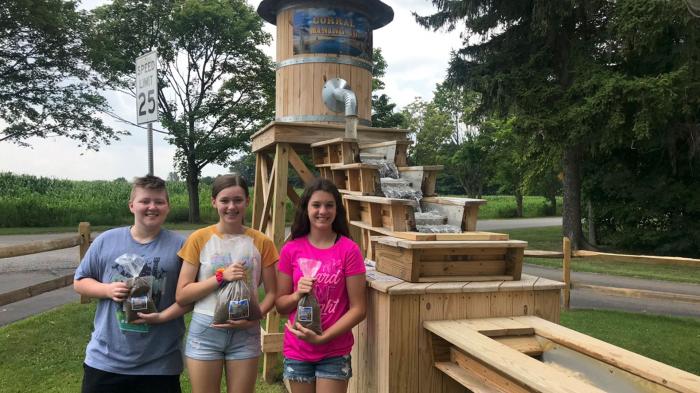 Charcoal Corral & Silver Lake Twin Drive-In
When you are planning your family vacation do the words exotic animals come to mind? Hidden Valley Animal Adventure in Varysburg, NY is Wyoming County's go-to destination for family fun and unique experiences with over 300 different animals! Take a trolley ride through their 60-acre park or choose to drive yourself and enjoy the breathtaking scenes filled with zebras, camels, bison and much more! The best part, there is a walkabout petting zoo and the chance to feed animals on your trolley ride! Complete your family outing with a nice dinner overlooking the swans in their pond, Hidden Valley Animal Adventure is an activity your family won't want to miss!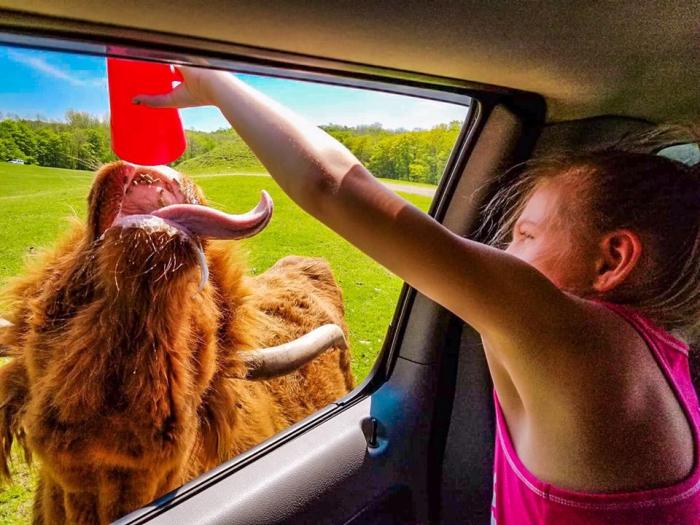 Hidden Valley Animal Adventure
Prepare your family for an experience suited for all ages at Prehistoric World in Perry, NY. This zoo offers a look into exotic reptiles and amphibians from around the world for you and your family to enjoy. Check out their Living Jungle as well as Turtle Town and learn more about what makes these creatures and environments so special from one of their amazing educators and handlers! Finish your visit at their prehistoric gift shop and check out the many small businesses located nearby!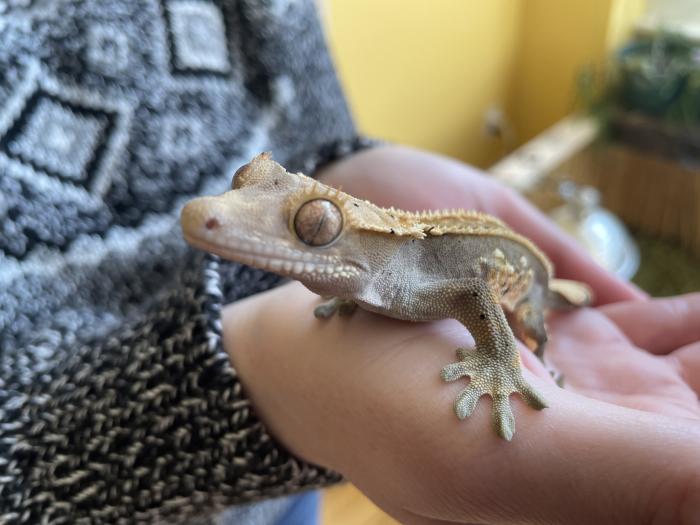 Prehistoric World
Whether you are planning your family excursions in the Spring, Summer, Fall or Winter, Wolcott Farms located in Warsaw, NY offers family friendly activities year round. Take your family on a nature-filled trail ride with a lesson prior to hitting the trails and a guide to show you the way. If your kids are under 10 years of age, that is okay, Wolcott Farms offers fun filled activities at the farm as well! If trail riding isn't on the top of your list that is okay, Wolcott Farms also offers wagon and sleigh rides depending on the season! Your family will be happy they stopped, whether it was to spend time with the horses, hitting the trails or enjoying a sleigh/wagon ride.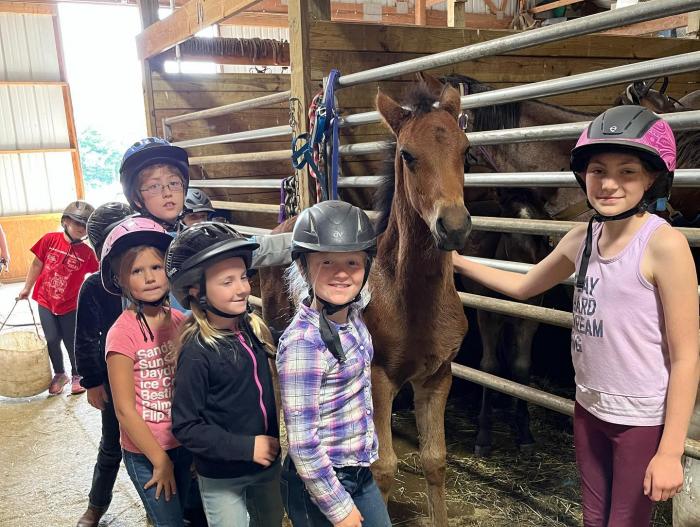 Wolcott Farms

While there are tons of family and kid-friendly activities in beautiful Wyoming County, we hope these quick suggestions will help you better plan your family trip to Western New York. Whether you take a trip to Letchworth State Park, one of our exotic animal parks, restaurants or visit horses, your trip to Wyoming County will guarantee family memories for many years to come!
You can find many more local businesses and activities in Wyoming County here. Follow us on Facebook & Instagram for regular updates on exciting happenings - and also - tag us in your photos & videos using hashtag | #wycoapproved.