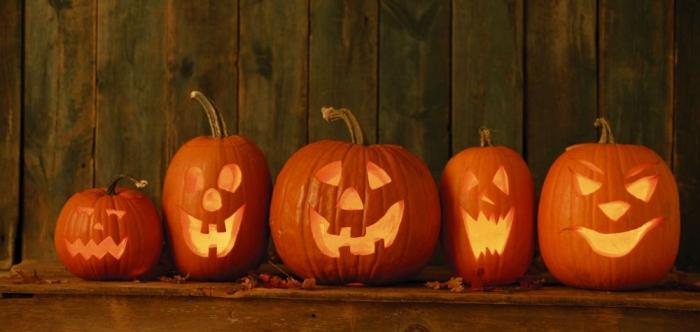 Halloween is nearly here, and we have rounded up plenty of ghoulish adventures for you to enjoy this year - most of them family friendly - with a few spooky gems sprinkled in for good measure. If you're in it for the candy, or just looking for scares - this is the list for you!


Harris Corners Trunk or Treat
October 23, 1pm-3pm
Enjoy a Halloween Spooktacular - at the Harris Corners Trunk Or Treat! October 23, from 1-3pm at the Harris Corners Fire Department, 585 Route 20A, Strykersville. Decorated vehicles, costumes, prepackaged snacks, candies and treat bags - and more! This event will be held outside rain or shine.
---
Fall Fest in Arcade!
October 27, 5:30-7pm
The Arcade Elementary invites you to Fall Fest at the Arcade Village Park - from 5:30-7pm - for trunk or treats, games, hayrides, doughnuts & cider, popcorn and much more! Bring a carved pumpkin and enter to win a prize. Buy dinner at the event - hotdog, chips and water for $4.
---
A Gathering of Ghosts at the Stevens Memorial Library (Attica)
October 27, 6-8pm
Come enjoy a spooky otherworldly workshop presented by Ron Cain. Study types of ghosts and hauntings - hear theories explaining ghostly phenomena - learn ghost-hunting techniques! Participants will also be welcomed to share their own ghost stories. Stevens Memorial Library, 146 Main Street, Attica from 6-8pm. Call 585.591.2733 or visit here to register.
---
The Humphrey Nature Center in Letchworth Presents - A Halloween Walk
October 29, 1pm - 2pm
The Humphrey Nature Center in Letchworth State Park will host a half-mile Halloween Walk in the park. Meet at the Humphrey Nature Center - and come in costume!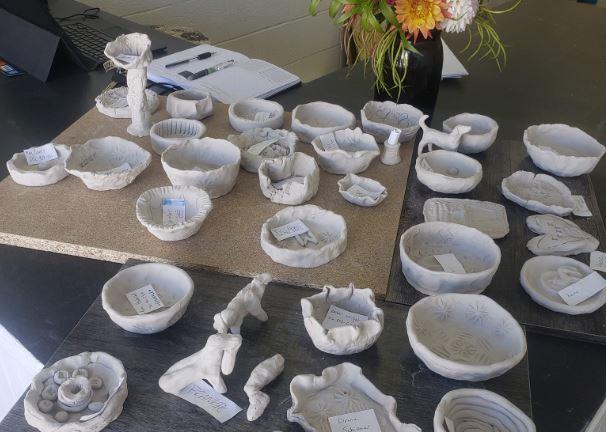 Mystic Pots Ceramics Studio

Spooky Samhain Party at Mystic Pots Ceramics Studio
October 29 11AM - 7pm
Come and enjoy the spooky vibes while you work on a one of a kind skull wall-hanging project for your home. Take your sweet time on sculpting details or whip one up in 20 minutes, its up to you. A professional tarot card reader will be posted up in the shop all day - AND - there will be an EPIC haunted forest themed selfie station in the studio as well to take spooky family photos. Help us build an arts scene in Arcade! The most outrageous costumes will be rewarded for their efforts!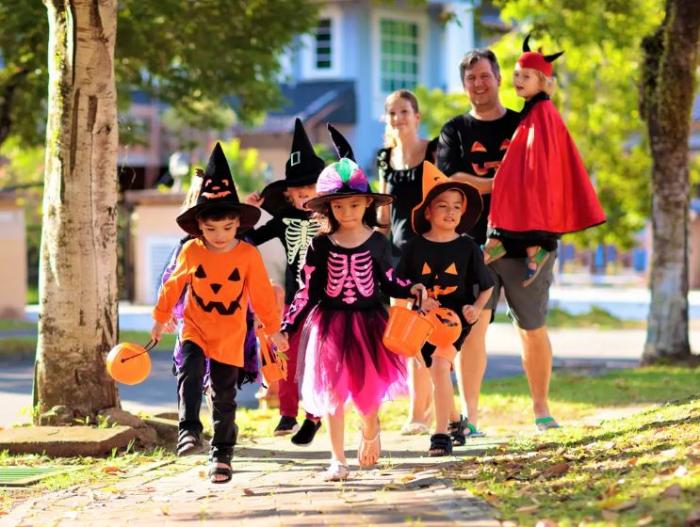 Trick or Treat at Beaver Meadow
October 29, 1pm - 9pm
Join Beaver Meadow for this year's Trick or Treat Hike: Our biggest event of the Fall! Our special event is an evening visit with nocturnal creatures that call Beaver Meadow their home (played by costumed interpreters), hands-on crafts, games, a basket raffle, and live animals! This family-friendly program is a unique way to celebrate Halloween with your young ones that you'll remember for a lifetime. Children 2 and under are FREE
Details: Participants will purchase tickets for a certain departure time and leave from the Nature Center parking area for a self-guided adventure through the woods and meadows. Each time slot will allow for 24 individuals. A detailed trail map of the six stations nestled along the Hike will be available as you begin your adventure.
Meet and greet with one of Beaver Meadow's Nocturnal Animals (played by costumed interpreters) - bring your cameras!
Halloween-themed Make-and-Take Crafts
Games
Live Animals
Once your group has completed the trail, you may visit the Nature Center to visit the restrooms and gift shop. Our fantastic Basket Raffle will be stationed inside the Nature Center to visit before or after your scheduled hike. The Trick or Treat Hike will happen rain or shine. Please dress for the weather and of course, COSTUMES ARE ENCOURAGED!
Don't miss out, register today!
---
Halloween Party at Windy Brew!
October 29 5-?pm
Windy Brew
in Strykersville welcomes back DJ Tommy B! Come show off your costume, while singing, OR just listen to some great music while enjoying your favorite craft beverages. It is sure to be an entertaining evening. **Prizes for best costume**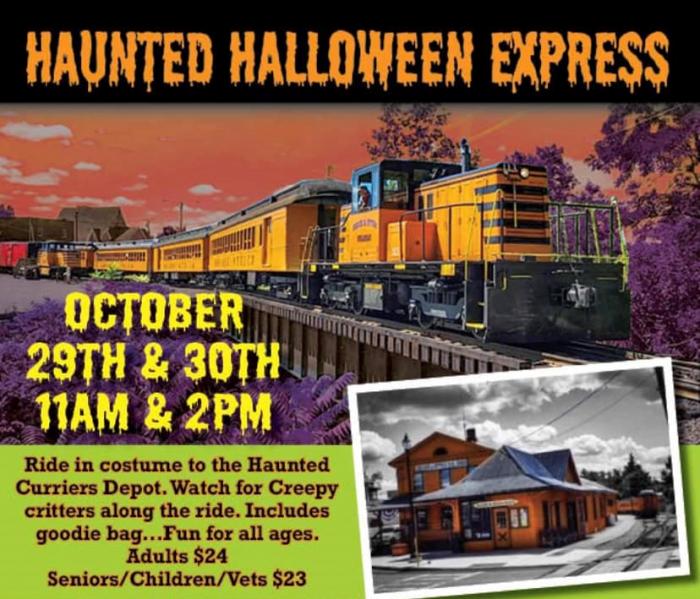 Haunted Halloween Express on the Arcade & Attica Railroad
October 29-30, at 11AM & 2pm
Enjoy a spooky round-trip train excursion on the Arcade & Attica Railroad, starting at the train station! At the halfway point, you depart the train at Curriers Station, where you can enter the haunted house (if you dare!). Kids' activities and concessions are offered. Restrooms are available on location.
---
Arcade's Trunk or Treat!
October 29 from 1-3pm
ARCADE, ARE YOUR READY FOR TRUNK-OR-TREAT?! Join the Crosstown Alliance Church (7833 RT-98, Arcade) on Saturday, October 29 from 1-3pm! Come on out for this free family-friendly event that put a spin on the Halloween tradition.
The church parking lot will be filled with decorated cars, costumes, and tons of candy!
---
Coops Red Caboose 1st Annual Halloween Party!
October 29 from 1-4pm (rain date, October 30 from 1-4pm)
Coops Red Caboose in Arcade will be celebrating their first Halloween Party with food and ice cream specials. Wear your costumes and enjoy games, candy and more for everyone!
---
Tri-County Kiwanis Club of WNY & Arcade Lions Club Halloween Party
October 31, 5-8pm
Indoors at the Tractor Supply Plaza in Arcade (378 W Main St, Arcade) from 5pm to 8pm on Halloween Night, October 31st. 2022. Enjoy Halloween games, food, drinks, costume parade, photo ops, and more! Fun for all ages & completely free for the community!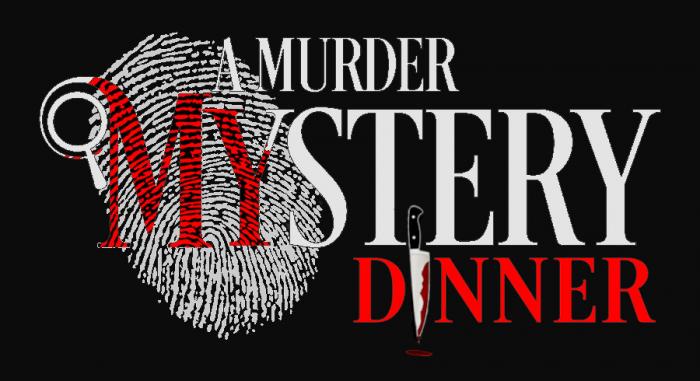 East Hill Creamery in Perry Presents: Halloween Murder Mystery Dinner
October 29, from 6pm-10pm
Join East Hill Creamery in Perry for a Halloween-themed murder mystery dinner with WNY Improv and Old Souls Catering at East Hill Creamery! Performed by WNY Improv with dinner catered by Old Souls Catering hosted at The Chalet at East Hill Creamery. Join us for a 1920's Halloween-themed murder mystery dinner!
Buffet Menu:
Appetizer: East Hill Cheese Board
French Onion Soup
Garden Green Salad
Chicken Parmesan with pasta
Prime Rib
Garlic Smashed Potatoes
Vegetable Medley
Dessert: Apple Crisp
Cash Bar featuring beer from Silver Lake Brewing Project, cider from Buried Barrel, and Finger Lakes wines! Soda, milk, coffee and tea will also be available for purchase. (All major credit cards accepted.)
Tickets are $54 a person and can be purchased here.
---
Artisan Villa in Warsaw Presents: Halloween Trunk or Treat

October 31, from 4:30-7:30pm
Put on your Halloween costume and come haunt Artisan Villa in Warsaw for some Trunk or Treating with local businesses & organizations before & after the Kiwanis Fireman's Parade. The Artisan Villa's Pirate ship will be providing rides and Popcorn wagon will be open.
---
Trunk or Treat at The First Baptist Church of Arcade
October 31, from 5-8pm
Swing by First Baptist Church (229 E Main St, Arcade) on Main Street during your trick or treating route Halloween night. There will be candy, games and more all in one place!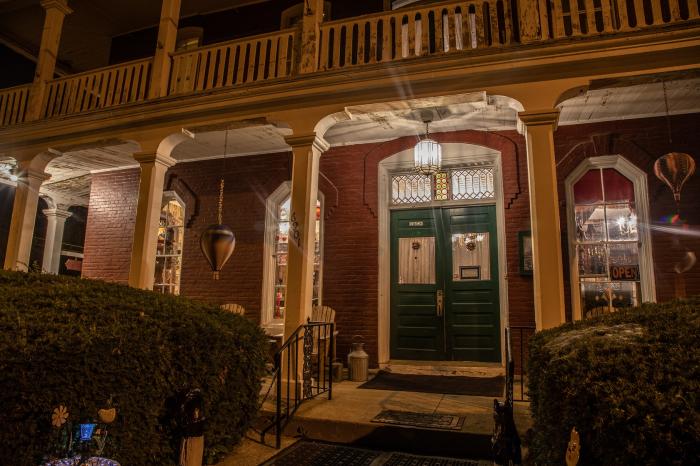 Genesee Falls Inn

Spend The Night With Ghosts
Genesee Falls Inn in Portageville is located next to Letchworth State Park, and offers more than a comfortable bed and delicious breakfast. In fact, many guests express getting a strange feeling upon entering the building, built in 1870. Previously, the building was an inn with a restaurant where people gathered to have a good time, and on the third-floor ballroom men often practiced bare-knuckle fighting.
Guests to the bed and breakfast report hearing people walking up and down the hallways at night or doors shutting on their own. The building's current owners have witnessed a young child walking through the kitchen in period dress, and a man sitting in one of the bedroom's chairs. It's also common for items to go missing and, following a request for the spirits to return them, they are put back in their rightful spot. Paranormal groups say the building is pretty active and have watched their flashlights turn on and off when prompted.
The reason for the paranormal occurrences? There are many places to point fingers: fires, suicides, even a drowning. The current inn sits on the same property where two prior buildings had burned down. It's also the same residence where a family lived - one that had a strong history of suicide. None of the family members died in the building itself but many took their lives in the nearby waterfalls. More recently, the inn's caretaker passed away in the building. Although it's been over two years since his passing, the caretaker remains protective of him room by closing the door and locking it.
Close to Genesee Falls Inn sits a colonial cemetery – the final resting place of many civil war soldiers and a 7-year-old boy that drowned in the nearby Genesee River. The cemetery was once obliterated by a flood and re-erected by a neighbor. Could the disruption to the graves have disturbed the souls as well? Come visit to see for yourself.
This Victorian-era bed and breakfast has 11 renovated rooms available for overnight visits. Being a half-mile away from Letchworth State Park makes it an ideal location from spring to fall. Visitors are also welcome to stop in during normal business hours to walk around or call ahead to schedule a ghost tour for 1-10+ guests. Paranormal groups are also invited to explore, with an appointment.
Genesee Falls Inn is also a pet-friendly accommodation - learn more here.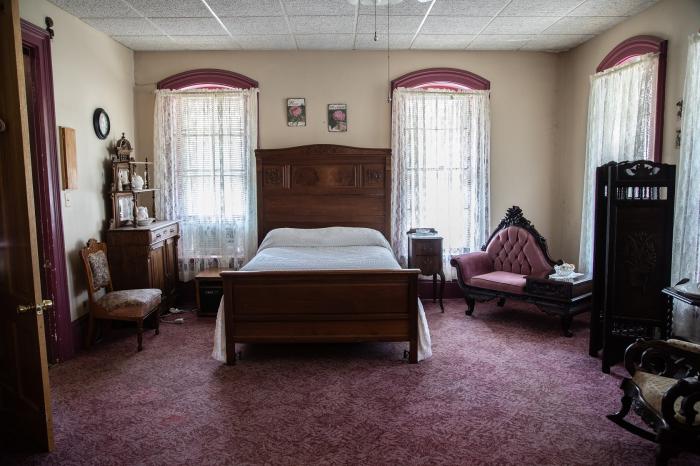 Genesee Falls Inn

Follow us on Facebook & Instagram for regular updates on exciting happenings in our community.