Summer fun has arrived, and we want you to hit the trail, hear the wind rustling the leaves overhead, and enjoy all the delicious ice cream. That's what summer is all about!
Outdoor Adventures & Activities
Let's Go Camping in Western NY
Located an hour from Buffalo, Niagara Falls and Rochester, near-cation close to home! Come enjoy our beautiful region and stay at one of our many campgrounds. Whether you're looking for rustic solitude, family fun or plenty of amenities, we've got the spot for you. Find a campground near Letchworth State Park or in another area of Wyoming County.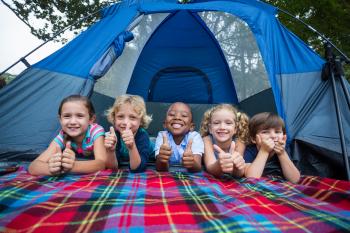 Camping Fun for the Whole Family!

Play Our Many Golf Courses in Wyoming County
Wyoming County has plenty of spectacular golf courses, each filled with beautiful rolling hills and wide open spaces that are peaceful and serene. Whether you like playing par-3's, or want the tackle some of Western New York's most challenging courses, Wyoming County golf courses offer something for everyone!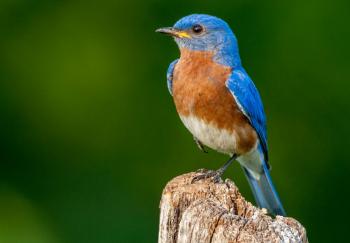 New York's State Bird - Eastern Bluebird
Hiking, Biking & Birding in Western NY
With hundreds of miles of hiking & biking trails, there's very few places in Western New York that are as diverse, beautiful and close to home as Wyoming County. From Letchworth State Park, Beaver Meadow and Carlton Hill State Forest, there's an outdoor adventure waiting for you! Click here for downloadable trails maps & more info!
Birding is a fun activity that everyone can enjoy! Western New York is home to a vast array of amazing habitat that supports hundreds of different bird species. Birding, or birdwatching, is one of the fastest growing outdoor recreational activities that can be enjoyed by all ages and experiences, plus it's a great way to get outdoors.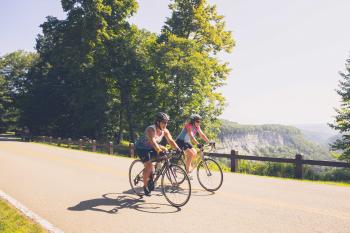 Get Guidance & Adventure Gear
Want info on area trails? Looking for a sunset paddle? How about a full moon hike? Endlessly Outdoors Company is the one-stop outdoor adventure and lifestyle shop for you! They provide the education, products, adventurous mindset and activities that will inspire you to connect and explore nature throughout all four seasons.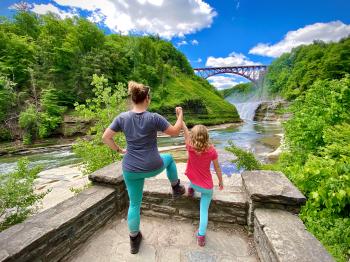 Foodie Fun & Delicious Treats
Tasty Ice Cream Treats
Ice cream season is here in all it's delicious glory! You probably have your favorite go-to ice cream spots – or maybe you're looking for a hidden gem. From handcrafted ice cream, sundaes and melt in your mouth soft-serve, we are super excited to help!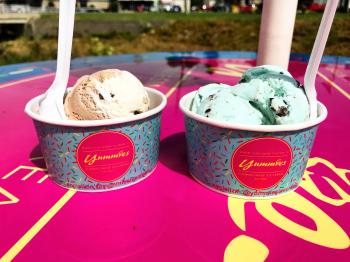 Farmers' Market Season is Here!
We want to share with you three great local markets you can visit - while supporting agriculture in Wyoming County. You will have no better opportunity to connect directly with local farmers and producers - and purchase fresh vegetables, maple products, cheeses, flowers, an assortment of meats, lotions, and crafts, while consuming art & entertainment - in your own community.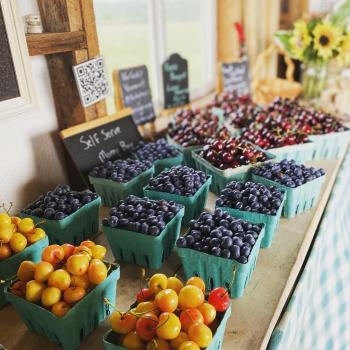 A Getaway In Style & Comfort
Romantic Overnights & Pet-Friendly Accommodations
Overnight in style with your four-legged loved ones - these locations offer overnight accommodations in and around Letchworth State Park for you and your pets.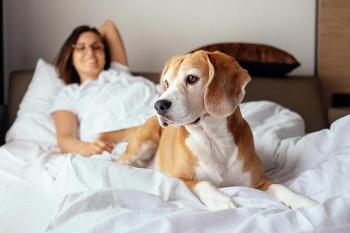 Quaint & Cozy Inns
Our B&B's and Inns are known for their friendly and charming accommodations. This is the best way to get a real taste of the local flavor. Each B&B has its own delightful personality and storied history, making your stay a happy and memorable one. Explore these unique locations, located near amazing nature wonders like Letchworth State Park and Silver Lake.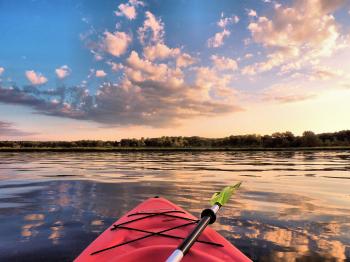 Paddling on Silver Lake

Craft Beverages
Summer is the perfect time to relax in the sun, and enjoy a crisp, cold drink. Whether a fan of pale ales, porters, lagers, stouts, or wheat beers, you are sure to find something special to tantalize your taste buds. If cider is more your style, we have plenty of flavors to quench your mighty thirst!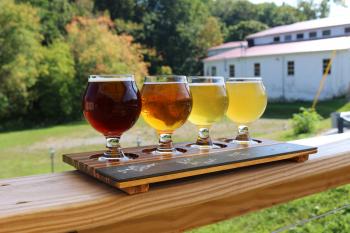 Follow us on Facebook & Instagram for regular updates on exciting happenings - and also - tag us in your adventures using #WyCoApproved.
For more information on where to find amazing sweet treats in-between Niagara Falls and the Finger Lakes, visit Fresh Air Adventures, NY!


Posted in
Agriculture
,
Autism Nature Trail
,
Beaver Meadow
,
Birding
,
Craft Beer
,
Farm To Table
,
Farmers' Markets
,
Fishing
,
Food
,
Fresh Air Adventures
,
Ice Cream
,
Letchworth
,
Nature
,
Outdoors
,
Overnight
,
Pet
,
Shopping