Go straight to the source.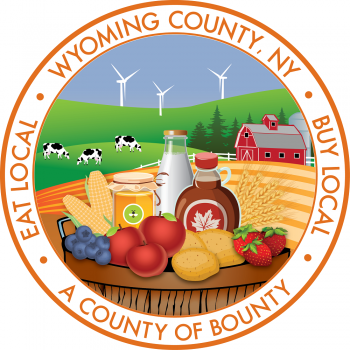 Wyoming County is home to more cows than people, and we aren't afraid to tell people that! As the #1 dairy producing county in the state of New York, our county is deeply rooted in agriculture. If agriculture interests you, Wyoming County is the place to experience it all.
We are home to a variety of food producers, many who sell directly to people in their local community. Our farms, farm markets, maple sugar houses, and honey producers have products ready for you to buy often right in your neighborhood or through a local store where you already do business.
With the bounty Wyoming County has to offer throughout the year your family can dine on some of the best foods sourced right here in our community. Whether you are looking for homegrown meats, maple, honey, fruits, vegetables or cheeses you can find them all locally in Wyoming County!
Agri-Tourism