Welcome to the Wyoming County Barn Quilt Trail!


The Wyoming County Barn Quilt Trail began in 2016 thanks to the efforts of local citizens, businesses and artisans seeking to introduce visitors to their magnificent works of art.
There are many barn quilts in Wyoming County, over 80 of which are highlighted in this trail. Each quilt is unique, and has a name reflecting its purpose and message. It not only stands alone as a beautiful piece of artwork, but its placement on the home or business makes it an integral focal point of the spectacular landscape found throughout Wyoming County!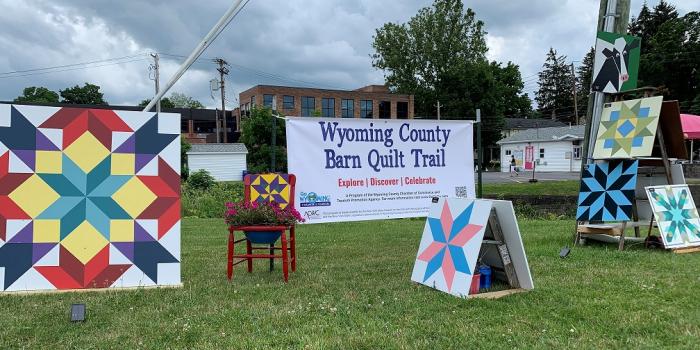 Barn Quilt Trail