Charge your electric car in Wyoming County!
Need to charge up your electric car? We have just the thing for you!
Electric Car Charging Stations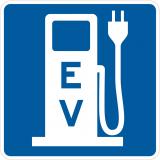 Arcade Charging Station
17 Church Street
Arcade, NY 14009
Located in the municipal parking lot off behind the Village Office on Church Street in the heart of downtown Arcade.