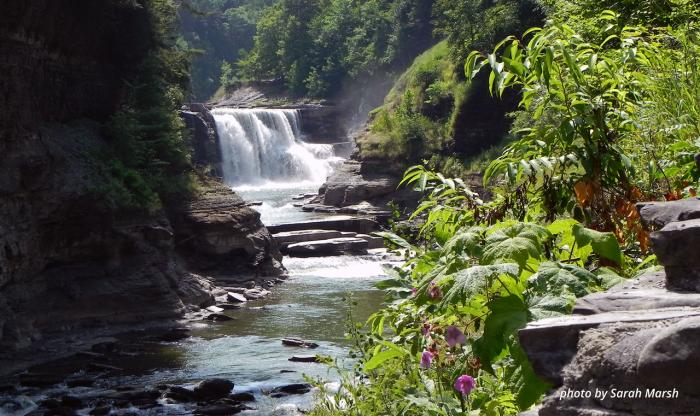 Letchworth State Park Hours
The park is open daily from 6AM – 11PM, year-round.
---
Letchworth State Park Entrances
Letchworth State Park has six main entrances. Four on the west side of the park, which includes the Glen Iris Inn, Humphrey Nature Center, Upper, Middle and Lower falls, Stone Museum, and the Visitor's Center/Main Office.
From Memorial Day (May) to Columbus Day (October) entrance gates charge an entrance fee from 9AM to 5pm. Visitors 62 years of age or older and who are a NYS resident can enter free (Monday through Friday only/holidays excluded).
Castile, NY (Main Entrance)
$10 entrance fee.
Perry, NY
$10 entrance fee.
Portageville, NY
$10 entrance fee.
Parade Grounds
No entrance fee (closed during the Winter).
Mt. Morris, NY (Main/west entrance)
$10 entrance fee.
Mt. Morris Dam & Recreation Area entrance
No entrance fee.
---
Location Proximity
Letchworth State Park is located near these major cities:
Rochester, NY – 45 minutes
Buffalo, NY – 1 hour
Niagara Falls, NY – 1.5 hours
Toronto, Canada – 3 hours
New York City, NY – 5 hours
In addition, Letchworth is located 30 minutes from NYS Route 90 & NYS Route 86.
---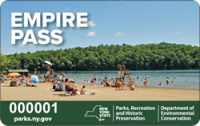 New York State's Empire Park Pass
If you're a frequent traveler to Letchworth State Park and/or any NYS Park, you can purchase an Empire Pass. The Empire Pass allows unlimited day-use vehicle entry to NYS Parks, including forests, beaches, trails and more.
Go to https://parks.ny.gov/admission/empire-passport and purchase your Empire Pass today!