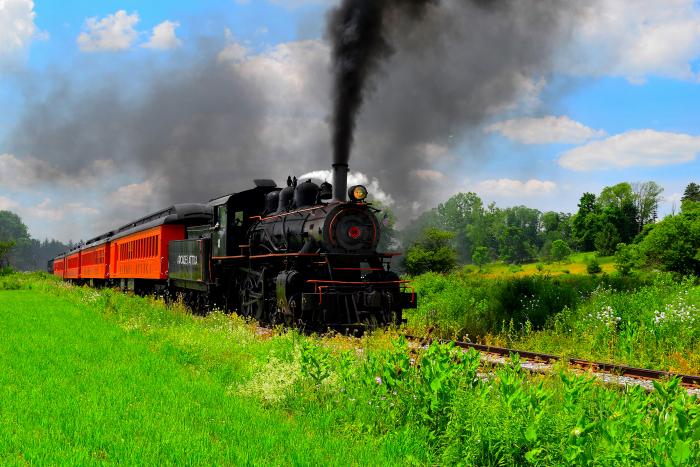 Fun & Adventure Awaits
Click on the links below to learn more about these great attractions nearby Letchworth State Park:
Located 30 minutes from Letchworth State Park, the Arcade and Attica Railroad is an authentic operating short line railroad offering a 90+ minute steam engine adventure through the rolling of Wyoming County! Theme days, special trains and other one-of-a-kind experiences occur throughout the year – so get on board!
Located 5 minutes from Letchworth State Park, the Arts Council art gallery and shop hosts art exhibits, classes, workshops, concerts and films. Located in downtown Perry, the gallery features a store to purchase fine art pieces. During Columbus Day weekend each October, experience the Arts Council's Letchworth Arts & Crafts Show & Sale at the Highbanks Recreation Area in Letchworth State Park!
Located 35 minutes from Letchworth State Park, Beaver Meadow Audubon Center is a 324-acre nature persevere, offering over eight miles of public trails available 24/7. In addition, their 8,000 square-foot Visitors Center and Indoor Exhibits are open to the public and include a gift shop, nature library, children's discovery room, nature and animal exhibits, and wildlife observation windows.
Located 5 minutes from Letchworth State Park, the Charcoal Corral offers delicious food and entertainment - including a twin drive-in movie theater, 18-hole miniature golf course, a video arcade, pizza, burgers, ice cream, and much more!
Located 5 minutes from Letchworth State Park, East Hill Creamery offers delicious artisan crafted raclette and gruyere style cheeses made from the milk of their grass-fed cows. The store offers cheese tastings, cheese and locally-sourced products for sale!
Located 35 minutes from Letchworth State Park, Hidden Valley Adventure gets you up-close and personal with some of the world's most exotic animals! Enjoy a driving tour of the park and interact with camels, zebra, llama, emu, bison, ostrich, and more. After the tour, enjoy a delicious lunch or dinner and a walk through the petting zoo!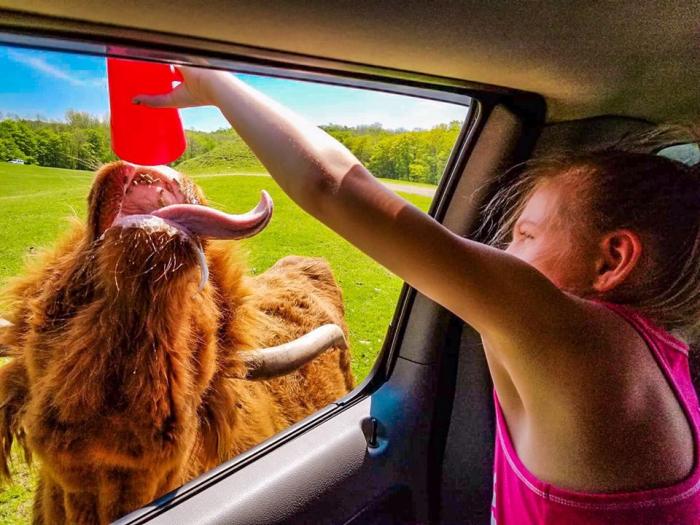 ---
Craft Beer, Cider & Wine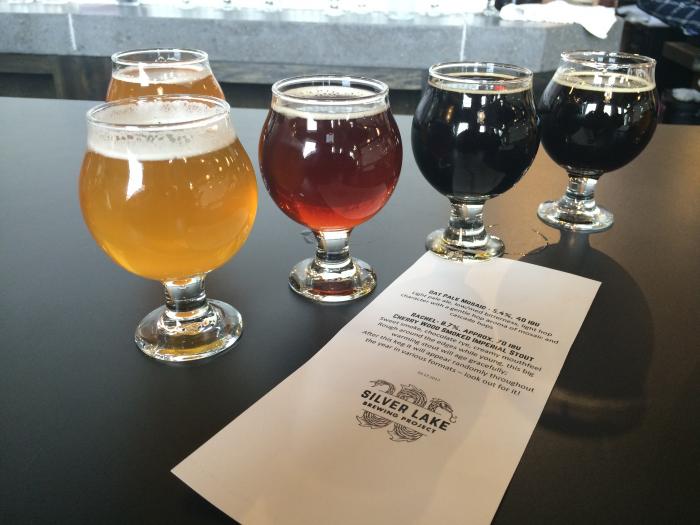 ---
Other attractions, activities and food:
Restaurants Near Letchworth State Park – Our restaurants and diners offer one-of-a-kind faire for everyone – from tender prime rib, handmade burgers, farm-to-table salads and produce, to pizza, wings, artisan cheese and craft beer – you'll find something to tantalize your taste buds!
Shops Near Letchworth State Park – You will find an eclectic array of whimsical shops, locally owned businesses and inviting country stands throughout Wyoming County. Our main streets are made up of quaint, friendly stores, and you can find anything from mouthwatering produce to hand-made artisan crafts in unexpected places along the way.
Golf Courses – Wyoming County has 8 spectacular golf courses, each filled with beautiful rolling hills and wide open spaces that are peaceful and serene. Whether you like playing par-3's, or want the tackle some of Western New York's most challenging courses, we offer something for everyone!
Farm-to-Table Producers - our communities offer a delicious bounty throughout the year produced locally by our amazing agricultural community. Whether you are looking for homegrown meats, maple, honey, fruits, vegetables or cheeses you can find them all right here in our community!
Silver Lake State Park – Located 10 minutes from Letchworth, Silver Lake State Park is a 776-acre state park located along the shores of beautiful Silver Lake. Grounds include a boat launch, fishing access, restrooms, and picnic tables. Interested in renting a paddleboard or party boat and spending the day on Silver Lake? Visit Silver Lake Marine's website to make your reservation and plan a fun day on the water!
Green Spaces & Hiking Locations - looking for some removed outdoor spots, hidden gems, picnic locations or hiking trails outside of Letchworth. We have just the list for you!